Yoel Meranda
Plus
Joined

Location

Istanbul
Profile Images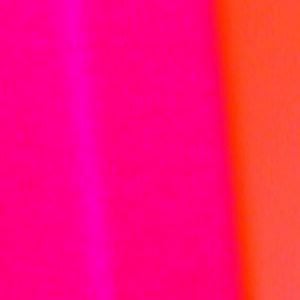 User Bio
"Yoel Meranda's films are quests for alternate ways of seeing. In 'straitscaping', a quivering panning shot captured during a sunset ferry trip across the Bosphorus complicates our sense of horizon and distance. In 'not be or...', a whiplash montage of Istanbul's urban imagery leaves impressions of windows, street signs and trees, all with an amber hue reminiscent of the sun through closed eyelids. A playful, alien spot of luminescence invites the viewer out onto the streets of Istanbul in 'ascents in february', while 'rauscht' dissects a politician's appearance on television into strangely beautiful grains."
- Kate Lawrie Van de Ven, in the 2010 Toronto International Film Festival catalogue
"The videos of Yoel Meranda (now living in his native Turkey) are dark, fleeting, and obscure. They push at the edges of perception and legibility. He makes works of gnarly abstraction and agitated movement. When he momentarily steps away from this approach and presents a decipherable landscape, it's jolting and tumultuous."
- Josh Mabe about the After Image show at the Chicago Filmmakers
"Yoel Meranda indulges a fascination with color in his extraordinary abstraction océanéant : fields of translucent reds gather upon themselves until they seem to congeal into something with mass, weight, and texture."
- Fred Camper
"Such indulgences have only been carried forward with his recent videos; we are given set-ups that over time are complicated by the introduction of sudden and frantic new rhythms, accelerated enlargements of a recurring flash of digital color, darkening digital blacks, closures of what was until then a full view, sometimes distancing us from the beautiful, trying to earn it."
- Ekrem Serdar
"Two abstract videos by Yoel Meranda play with horizons and perspective and digital grain and the limits of computer color respectively."
- Josh Mabe on "tiempo prudente" and "océanéant"
"a bunch of little cine-poems, cityscapes in digital close-up, with terrific little rhythms and cuts that made you aware of lengths beyond their own. They remain my favorite Istanbul movies."
- Ekrem Serdar on my "Diary 2006" videos
"In Yoel Meranda's bsorb, a turquoise orb and the surrounding orange make for a stunning contrast, but the aggressive colors are also wildly unstable, with fuzzy shapes blurring and dissolving."
- Fred Camper
"(...) carefully edited to suggest a space larger than is shown."
- Fred Camper on 'anıtkabir'
"(...) I sometimes struggle to find the proper words to describe a film or video that nonetheless strikes me as meaningful or important. Typically we think of those moments -- the reaction that is clearly there but cannot yet form itself into interpretive language -- as being primarily visceral, gut-level. The work in question has accessed emotional reserves within us that we are unaccustomed to acknowledging, much less articulating. But this is not the only way in which words can fail us. There is also a more intellectual silence, when the object in question seems so self-sufficient that it's difficult to know what we can add to it with our critical discourse. That is to say, we know that the work is good, and well-made, and socially important. But it could be that there's a frank objectivity to the work itself that makes a lot of extra discussion redundant. I don't mean "objectivity" in the typical sense -- unbiased and based solely in empirical fact. I'm using the word much more in a materialist or sculptural sense. The work may be so precise in its aims that all we could do is explicate them, or just point. Yoel Meranda's documentary essay, made in the midst of the Gezi Park protests in Turkey at the end of last May, is a clean piece of post-Marker "cine-tract" reportage. Meranda conveys the events (the growing public consensus against President Erdogan, the heavy-handed response), the experience of being in the thick of events on June 9, and, through his editing and phenomenological awareness, a broader sense of the current event in history. All this is felt, as you watch it, in part no doubt because Meranda was both thinking about it and feeling it while he was filming, and looking over his shoulder. See for yourself. There. I'm pointing."
- Michael Sicinski on his website academichack.net
"Moonalphabet by Yoel Meranda is a simple but clever exercise exploring both texture and the figuration of shapes;"
- Bill Mousoulis
"A disorienting rapid montage of images of landscape recreates the feeling of speed."
- Kim Knowles writing about 'highway screening' on the 2011 Edinburgh Film Festival program
"a video artist who makes subtle tiny abstractions, (...)"
- Josh Mabe
"Shortest film at #TIFF10: Yoel Meranda's straightscaping, running a mere 20 seconds (program book rounds up). The future is here!"
- a tweet by Peter Howell
"Turkey's Yoel Meranda points low-tech cameras out car windows and captures alluring abstractions. His "moon-alphabet" grabs lunar glyphs. Ranging from one to four minutes, these are dense, nuanced glances of passing scenery."
- Bill Stamets writing about the Onion City 2011 screening on Chicago Sun-Times
"Turkish video artist Yoel Meranda presents five masterful short videos that explore the moon, the side of the road, animal life, and architecture through various means of abstraction."
- Josh Mabe on the Onion City 2011 screening

---
Awards:
- Honorable Mention at the 2011 Onion City Experimental Film & Video Festival for
• moonalphabet
• highway keying
• highway screening
• a dream of horses
• anıtkabir
---
Past Screenings:
2015 Onion City Experimental Film and Video Festival
• 08.09.14
2015 Bilgi Sinema Klubü - Biçimsiz
• 52 videos (you can see the full list on the program booklet here: waysofseeing.org/bicimsiz-booklet.pdf)
2014 Hezarfen Film Gallery (İzmir)
• Hediye
2014 Bilgi Sinema Gösterimi
• Gezi Parki ve çevresi, 9 Haziran 2013
• Gezi Parki ve Taksim, 9 Haziran 2013 Gecesi
2014 Pera Museum - Bring Your Own Beamer
• untitled underwater video installation
2013 Rachel Corrie Foundation - International Experimental Shorts
• Gezi Parki ve çevresi, 9 Haziran 2013
2013 Gerhard Falkner Poetry Reading: Istanbul-ist
• untitled video installation at Basilica Cistern (Yerebatan Sarnıcı)
2013 Experiments in Cinema Film Festival (v8.53) (Albuquerque, New Mexico)
• océanéant
• diagonal
• highway screening
2013 AMOA-Arthouse (Austin, Texas)
• océanéant
• diagonal
• highway screening
2011 SPONECK!! Küçük Sinemalar Deneysel Sinema Gösterimi (İstanbul)
• the gates of hell
• antalya dolmuşu
• HIGHWAY KEYING
• try an' duck
• scontro
• tarsus st. paul kilisesi

2011 Onion City Film & Video Festival (Chicago)
• moonalphabet
• highway keying
• highway screening
• a dream of horses
• anıtkabir
2011 Edinburgh International Film Festival - Experimental
• highway screening
2011 Ankara International Film Festival - National Short Film Competition - Experimental
• highway screening
2011 !f Istanbul & Ankara - Special Screenings - For Your Own Good
• saldım çayıra...
2011 Hallwalls Contemporary Arts Center (Buffalo) - Küçük Sinemalar! Experimental Cinema from Turkey
• océanéant
• straitscaping
• electric lights near büyükada
• moonalphabet
2010 Thessaloniki International Film Festival - Last Year's Resolutions
• moonalphabet
2010 Chicago Filmmakers - After Image
• otoku
• monogatari
• ÎLE DE RÉ
• whirling
• inscrivere
• videotext
• turquoise
• the gates of hell
• göcek'te bir örümcek
• downwards
• liquid
• ascents in february
• Aber die Horen...
• rauscht
• Tuzla'da Yaz Fırtınası
• strings
• straitscaping
• bozburun contrasts
2010 Toronto International Film Festival - City to City: Istanbul
• not be or...
• ascents in february
• rauscht
• straitscaping
2010 White Box Gallery (New York) - Stirrings Still
• Television
2010 Galatasaray University Culture & Art Center (Istanbul) - Bizim Gözümüzden
• tiempo prudente
• hmmm…
• intrinsic
• Television
• fraqnc
• louis XIV
• Aber die Horen…
• Alice
• None They Say Have I
• rainbow-wall
• En la playa de Barcelona
• 3:30
• story board
• rauscht
• emily & charlotte
• océanéant
• il mio viaggio in italia
2010 Onion City Film & Video Festival (Chicago)
• india
• inscrivere
• firewaters
• bsorb
2009 Pera Museum (Istanbul) - Biçimsizler / The Shapeless
• tiempo prudente
• océanéant
• fraqnc
• story board
• otoku
• monogatari
• ÎLE DE RÉ
• forever and a day
• whirling
2009 Abstracta International Exhibition (Rome)
• océanéant
2009 Onion City Film & Video Festival (Chicago)
• tiempo prudente
• océanéant
2008 !f Istanbul Film Festival
• düzgören çıkmazı
• tompkins square park

2007 Lucca Film Festival
• mouthful
• untitled
• untitled 2
• digital ways of doing
• color correction
• I_MIT
• michael's nose
---
you can see some of my earlier videos here:
youtube.com/yoelmeranda
you can find more information about my videos here:
waysofseeing.org/videos.html