Profile Images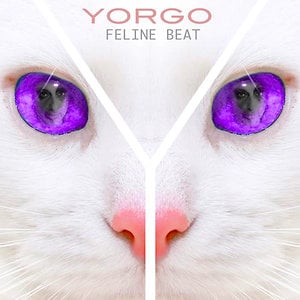 User Bio
At night I have more than one life, at night all cats are grey.
Such is the motto of YORGO, kind of neo- peter pan interstellar enlightener who's mission is to convert you to his doctrine: the party!
He promised to make you dance with his new track "FELINE BEAT", true hymn to joy that already promises to be the "feel good track" of the season for djs, clubbers and all those who allow themselves to get attracted by the YORGO universe . Iconic character of Brussel's nightlife, Yorgo is not at his first trial. This Greco-Belgian artist was the first to use the title of Madonna's DRESS YOU UP. His hits PROUD and VELVET KISSES have climbed to a first place in the French dance charts.
Multitalented artist Yorgo is a singer, dancer, choreographer or even model for Diesel and many other designers. His creativity is illustrated on many different levels. Among others, he won two official remix competitions: one for the famous group Gossip and the other one for the singer Christophe Willem. His influences are numerous, but it is in the U.S. underground house of the 90's that he finds most of his inspiration, which allowed him to get approached by Ibiza's djs remixers to whom he lent his voice and cocorico, it works!
This charming eccentric has decided to put his fantasy on us and shake our little musical world with his new title to be discovered "FELINE BEAT". And of course you cannot miss the sexy fashionable clip that comes with the track. Flirty and high-fashion, the clip shows the life of our glittery night owl.
MIAAAAAAAOU , THE NIGHT IS OURS!
Related RSS Feeds