Yvie Jones
Joined

Location

Sydney NSW
Profile Images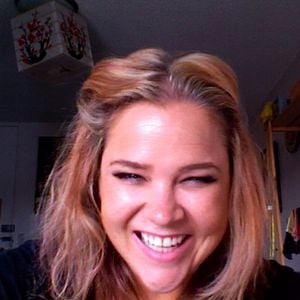 User Bio
Yvie Jones has been bewitching, bothering and bewildering audiences for
over two decades now. There are not many voices which can flick the switch from raspy
rock to subtle swing on songs of love, lust and loss, or do justice to both Adele and Amy
Winehouse in the same set. But then, you haven't met Ms Jones yet, have you?!
Operatically trained by music teacher Maria Hodson, Yvie also received instruction in
the fine art of jazz singing, scatitng and timing at Sydney's Conservatorium of Music.
Her performing career began in the early 1990s belting out tunes in rock and cover bands
in locations as far-flung, glamorous and challenging as the Gold Coast and London.
She recorded her first independent EP, This Is Yvie Jones, with producer Parish
Muhoberac in 1999. Parish, whose musician father Larry Muhoberac worked in his
native US with no less a legend than Elvis Presley, followed in the family tradition by
spotting great talent early. In Australia, Parish has worked with the likes of Jimmy
Barnes, Keith Urban, Jeff Duff and Matt Finish. For Yvie he showcased her stunning
versatility with a song collection ranging from the sly, sweet phrasings of the first lady of
jazz, Ella Fitzgerald, to the bold, soulful wailings of the incomparable Miss Alicia Keys.
During the noughties, Yvie took up residences at numerous Sydney hot spots, including
the prestigious Star City Casino, the beloved The Metro and the hipster The Manhattan
Bar, as part of acoustic duo Sweet Georgia with acclaimed musician Sven Tydeman, cofounder
of KittyGroove Studios. As a talented producer, Tydeman has worked with
great artists including Paulini and Josh Pyke. Once again defying categorisation, Yvie
took a home turn down country, folk and lo-fi roads to prove how adaptable that great
instrument she owns and hones can be – her remarkable, rare and rarefied voice.
What's more, she is a gifted songwriter having co-written with Tydeman memorable
songs such as Remember Those Days, Keep Us Simple, So In Love and Shooby Dooby
Dat Bow.
Not containing her talent to just Australian shores, Yvie has featured in jazz trio High
Rollers in Amsterdam and was also an opening act at the North Sea Jazz Festival.
Besides being musically gifted, the charismatic Yvie has also studied at the Victorian
College of Arts and NIDA, with an performance resume that includes warm-up stints on
various TV shows, biting stand-up comedy and even hosting a local radio program.
Currently Yvie is putting her pitch-perfect pipes to good use in a swoony jazz duo,
appropriately named Mood Indigo. With talented musician Elliott Blackler to
accompany her, Yvie has begun reviving Sydney's long lost jazz past. They can be heard
deep in the heart of the Emerald City's true underbelly at its most elegant watering hole,
Darlinghurst's The Art Lounge and at the latest addition to Kings Cross' unrivalled
nightlife, The World Bar. Besides their public performances, Mood Indigo have
frequently been spotted at another of Sydney's most feted locales, The Ivy, where their
suave, sophisticated sense of song styling has won them rapturous applause from both
audiences and corporate clients alike.
Mood Indigo are currently available to host and perform at corporate events, in addition
to appearing at suitably cool cat digs wherever a great voice, timeless songs and the
perfect mood music is required. It's truly time you met Ms. Jones, and that voice, in
person. Maybe you and Ms. Jones will even get a thing going on.