Profile Images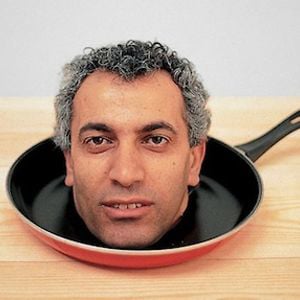 User Bio
Zadok Ben-David was born in Bayhan, Yemen in 1949 and immigrated to Israel in the same year. He graduated in advanced sculpture from St. Martin's School of Art in London and taught at the same institution from 1977-1982.
In 1988, Ben-David represented Israel in the Venice Biennale. Ben-David's largest solo show to date was at the Guangdong Art Museum in Guangzhou, China in spring 2007.
He is the recipient of numerous awards. Recent awards include Grande Biennial Prémio at the XIV Biennale Internacional de Arte de Vila Nova de Cerveira, Portugal 2007 and the Tel Aviv Museum prize for sculpture 2005. In 2008, he was commissioned to make a sculpture for the Beijing Olympics.

Ben-David's most recent solo show, "Human Nature" at the Tel Aviv Museum, had achieved record-breaking attendance in the thirty-year history of the museum when it ended in February 2010.
In 2010 Ben-David showed in Italy, Derbyshire UK and Busan Biennale in South Korea. His works feature in the collections of important public and private institutions in Europe, East Asia, United States, Israel and Australia.
Zadok is a British citizen since 1996, who works and lives in London.
zadokbendavid.com
facebook.com/zadokbendavid
Related RSS Feeds