Profile Images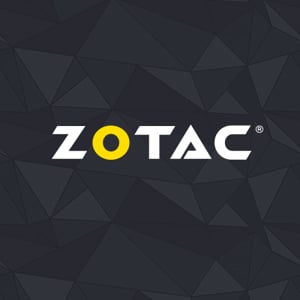 User Bio
ZOTAC, the world's original mini PC manufacturer and largest manufacturer of graphics cards.
Check our videos of our ZBOX Mini PCs:
S Series, our all new Steam Machine.
E Series, our awesome gaming line of ZBOX mini PCs, smaller than a console yet more powerful.
O Series, our dramatically designed ZBOX mini PC for the more design and fashion minded.
C Series, our completely silent ZBOX mini PC that is completely passive cooled.
M Series, our multifunctional ZBOX mini PC that come in three sizes:
ZBOX (small), nano (smaller), and nano xs (even smaller).
All of which have functions for different needs but powerful enough to drive even up to 4 displays at the same time.
P Series, our smallest ZBOX mini PC ever.
B Series, our ZBOX mini PC for your every day general PC use.
R Series, our ZBOX mini PC featuring RAID 0 and 1 with support for up to 3 storage devices.
Our Nvidia Geforce Graphics cards line featuring:
AMP! (fast),
AMP! Omega (faster),
and AMP! Extreme (fastest).