Mothers can summon the strength to lift cars. Captains are determined to go down with their sinking ship. Octopuses will not eat for two months, dedicated to protect their eggs. It is possible that the only thing stronger than an animal's will to live is their willingness to lie down their lives to protect something that they truly love, whether that is their offspring, their pride, their integrity, or the honor that is both required and earned by their life's work.

Today's Staff Pick Premiere, "Do No Harm" from director Roseanne Liang is the story of a truly badass woman who uses her MD, scalpel and something between raw rage and a black belt to obliterate anyone who lays a finger on her patient, even if the man on the operating table is straight-up evil.
Bound to the well-being of her patient by a sacred, medical oath known as the Hippocratic Oath, the character simply known as "the doctor" fiercely and unflinchingly protects her comatose client when confronted by three gangsters whose sole goal is to kill him.

While writing the script for an action feature with a "twisted female Mr. Miyagi character in it" filmmaker Roseanne Liang was inspired by a harrowing story involving the Hippocratic Oath that her sister told her. Liang elaborated: "She's a surgeon in real life, and one night while she was working in the ER, this guy came in critically injured from an attack by a mob of people ... because he'd fatally injured a child. My sister told me how she literally had to repeat the Hippocratic Oath to herself as she operated on the man. It wasn't her job to be his judge and executioner - it was her responsibility to be his physician. I found that tension of oath versus justice deeply fascinating."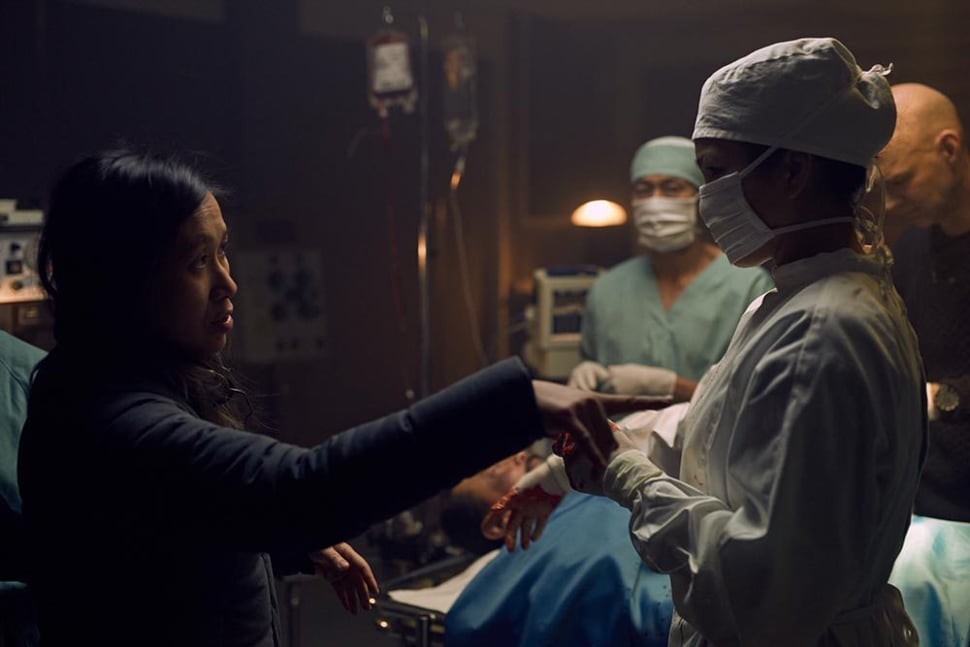 A Sundance Film Festival premiere in 2017, "Do No Harm" combines the sharp choreography of The Matrix, the gritty, kickass feminism of Kill Bill and bold performances from its actors to create a gripping, blink-or-you'll-miss-it action short like you've never seen before. Even the energy behind the camera was invigorating. Liang recounts that "there's an energy in the room when you're shooting action that is like catnip to me. It's the little things that just make me feel like a kid at christmas - the armourer giving out little orange earplugs for takes with a gunshot, the moment when you see an actor/stunt performer sell a hit perfectly, or your SPFX syncs at exactly the right moment, the little nod of satisfaction from your AD and cinematographer when everyone's nailed a shot. There're so many working parts that can go wrong, and when they go right it's like, sublime."
That's kind of what it's like to watch "Do No Harm." Story and action come together in a beautiful yet violent harmony, culminating in a satisfying twist that we dare not spoil for you here. It's twelve minutes of high-octane craziness, and we can't wait to see what how Liang extends this story into a feature film. Says Liang of her future endeavors: "I have a few things on my slate, including BLACK LOTUS (with Do No Harm producers Tim White and Hamish Mortland), a cool action thriller called FUSE, and a feature remake of Do No Harm being optioned for development. I hope to be back on set with little orange earplugs very soon!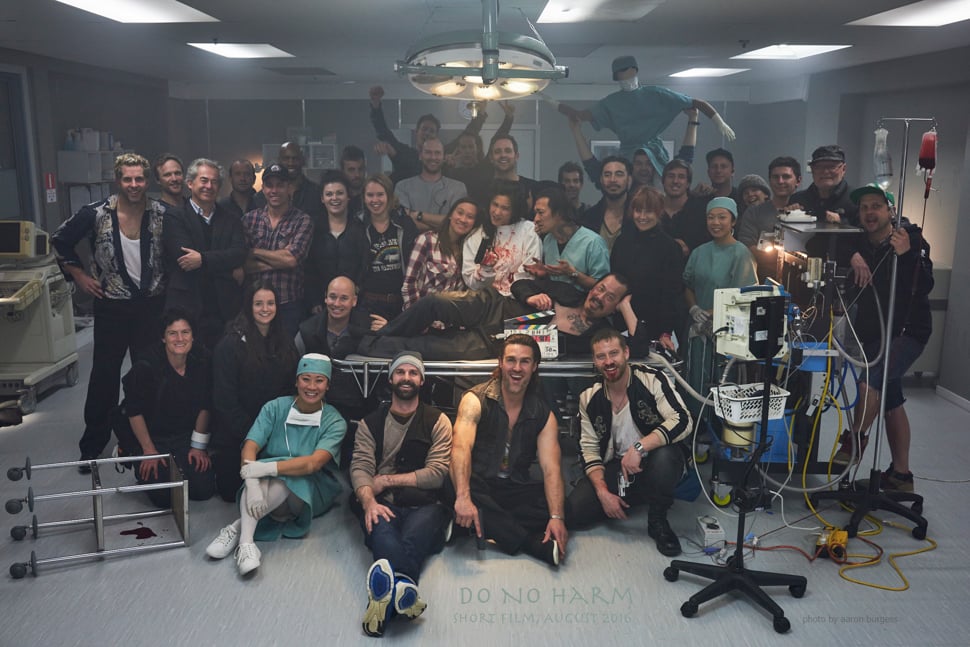 Check out more of Vimeo's Staff Pick Premieres here.
If you're interested in premiering your short film as a Staff Pick Premiere, please check out vimeo.com/submit for more information.