Documentary film and commercial marketing campaigns don't typically go hand in hand. But Square set out to change that. Sean Conroy, Square's creative director, realized that the company's use cases were far more inspiring than anything he could imagine in the production room. Working with the filmmakers at Even/Odd, Sean and his team released a series of raw, beautiful documentaries that make no mention of Square's product. Each story stands on its own: a Syrian refugee sells falafels out of a van in the Deep South, a young Lakota dancer dreams of a better future, a down-on-its-luck town in Iowa bands together to reboot their economy. Together the For Every Dream series capture the diversity, trials, and triumphs of small business America.
Since the experience from the client side was so positive, I reached out to Mohammad Gorjestani — the director behind Square's campaign. In his own right, Mohammad is a very accomplished filmmaker. He's picked up six Staff Picks (three of them from this campaign) and four Webbys. He founded Even/Odd with his partner, Malcolm Pullinger, and together they have taken on big-name clients like Toyota, Pinterest, and Google (to name just a few). Read on and learn more about Mohammad's journey to filmmaking, and how he successfully tells hard-hitting stories in the commercial space.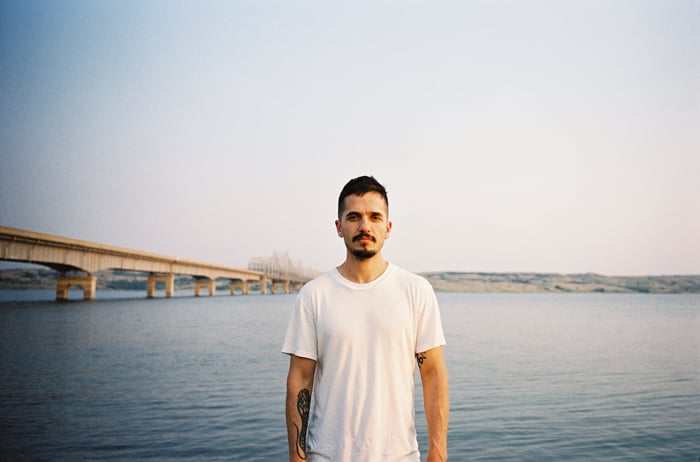 Mohammad on set for "Lakota in America."

Vimeo: Can you tell me about your background in filmmaking?
Mo: My parents are both artists so I grew up around photography and art as a kid. I made an experimental (and not-very-well-done) film when I was 18, but I got more serious when I was 20. That led me to film school in Vancouver because it was the only school I could afford on loans, and it gave me a chance to get hands-on with more serious equipment. I made my first "real" film, "The Shade," when I was 22. That had a nice festival run, and I knew that I was on to something — but I needed to get much, much better.
Then for many years I waited tables, did projects on the side, wrote a lot of grants and pages of scripts that went nowhere. In 2012, I received a grant from ITVS to make a near-future narrative short I had written titled "Refuge." That was a big step forward — and I'm now developing that as a feature.
As far as commercials, I really found my way there through the local San Francisco independent filmmaking community. The first legitimate commercial I ever did was for Toyota that Barry Jenkins (Moonlight) actually got me. It was a project he and his team weren't able to do, and he was kind enough to recommend me. Up until then I was more of a one-man band, focused only on writing films, shooting and editing as a side hustle, or helping other friends on their projects. Everything then kind of dovetailed in 2013 and, after meeting Malcolm — who went on to make "Refuge" with me — we started to get projects through word of mouth. We then got contacted by Pinterest and created their first live-action spot, and things snowballed from there into what you see now.
How did the Square campaign come about? Were you already in production on these documentaries, or did you pitch these concepts?
The genesis of the series started over at Square. Sean and Justin had a real passion for the sellers they had met over years across the country and wanted to create something much deeper than a product story. Then they came across a few films we'd made and invited us to come in.
In early discussions, we talked a lot about examining the American Dream and its current state. We wanted to look at it through underrepresented communities, but also through an economic lens so it made sense why Square was telling these stories. We evolved the idea collaboratively and started developing a slate of issues to explore.
What advice do you have for working with brands?
Just remember you are not making independent films that are 100% your vision. And I don't mean that in a bad way at all. I love independent film and I prefer the personal over the perfect. But, when you are making work for brands, there are going to be a lot of voices, a lot of checks and balances. And as a filmmaker, you will have to compromise and allow other voices to be heard. I try not to blur the lines between my personal work and branded work, or at least I try not to (its tough sometimes and the ego is a tricky thing to manage).
What's been refreshing and awesome about these films for Square is that they've gotten closer than any other branded project I've done to what I would make independently. That's a big compliment to Sean Conroy and Justin Lomax, our creative partners at Square on the project, but also to their CMO Kevin Burke and all the way to the top with their CEO, Jack Dorsey. I was always pleasantly surprised with the feedback in almost every review. They really wanted these films to be authentic, to face our themes head on.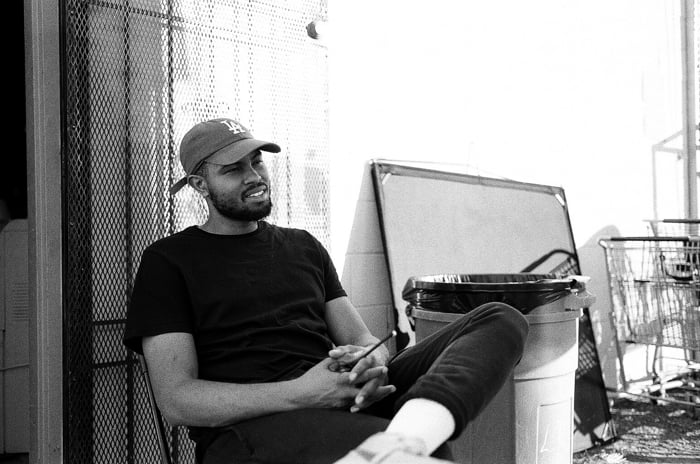 Dante, cinematographer for "Sister Hearts." The final film in this campaign is set to release this year.
Why do you think it's important for these stories to be told?
These films highlight resilient people from a range of communities. Personally, I believe when we do see many of these communities in the media, they are often manipulated for an agenda, victimized, or seen as helpless. That's a problem because it leads to a lot of misconceptions. These films unravel that. They show these people overcoming the adversity they are dealt, and creating something from it themselves.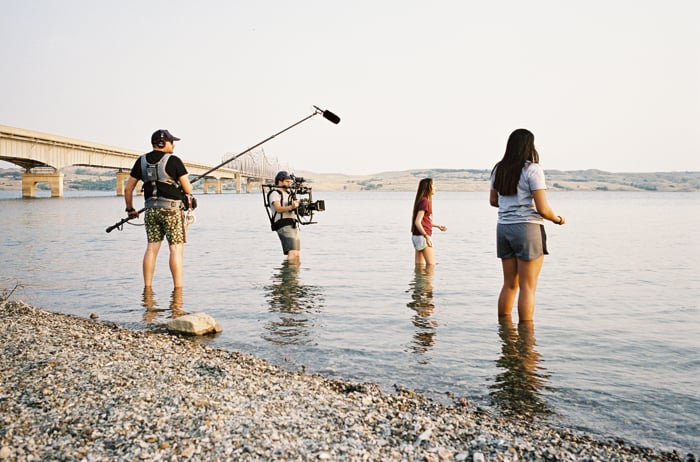 Behind the scenes of Lakota in America.
These stories paint a more accurate picture of America. They expose the challenges marginalized communities face, and the way they work to overcome things. And make no mistake, these are American stories. It's important to remember that. I think when you watch them as a whole you are reminded of the tremendous breadth of diversity this country is built from.
What's most important for a client to cover in a brief?
Aside from the basics — budget, timeline, etc. — I really want to understand two things: the taste of the people I'll be collaborating with, and what they want the viewer to walk away with. If I can understand those two things, then I know the kind of sandbox I'm playing in. Stylistic references are especially helpful because you get a sense of your client's vision, and how clear they are with their vision. They might know exactly what they want, or they could be all over the place and need your help to hone their message.
In your experience, what are the biggest obstacles for brands and filmmakers working together?
I think it's the same stuff that goes into any collaboration. It boils down to taste, communication, and chemistry. As a filmmaker, you have to make sure you understand what the brand is trying to convey, and don't forget that. And I think the brand has to understand that as a director you want to bring a vision to an idea, and they should respect that as well.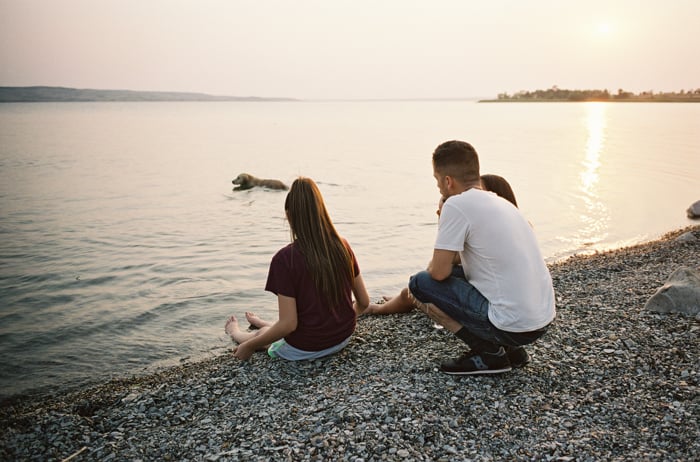 Aside from that, and just from my experience, it boils down to the collaborators you are working with on the brand side. With Square, we were working with like-minded partners at the creative level who now we consider to be friends.
How did you surface these particular narratives? Were these existing connections or ideas you were tossing around?
These all were original ideas that came to fruition through grassroots casting efforts, so finding each story was totally different. We focused on a topic, which then often informed geography. We cross-referenced areas using Square's internal tools to help find businesses, and then it was just a bunch of research and grunt work. I stumbled upon Yassin one afternoon. After that, Sean Conroy wanted to focus on a Rust Belt story, which led Malcolm to Webster City, Iowa. It was a group effort to find the Lakota in America story.
Our last film — which will come out early this year — is one we all wanted to make. I have to give a shout out to Erik Kwiechein, one of Square's producers. He did a tremendous job leading the casting effort and finding the last story for the series.
How do you see the future of brand videos evolving?
More brands are starting to become not just content creators, but also distributors. In some cases you see it inching toward a new form of studio, but with brand values inherent behind the type of content that's made. To me, it's kind of its own format, and I think it will be interesting to see how filmmaker-forward vs. how brand-focused the space becomes. I think for me, while I've seen some great example of longer form brand work, I've also seen some work that clearly was pacified and dumbed down to not disrupt the bottom line too much. That will always get in the way of real art being made. But I think the bolder brands will prevail, because I believe we are living in a time where people want to champion boldness and truth. These are the stories they want to see.
What are you working on now?
We just finished the fourth film in the series. It's an amazing story on an incredible woman in New Orleans that explores a part of society that is severely overlooked. Aside from that, I received a screenwriting grant from SFFILM to make the feature adaptation of "Refuge." I'm very excited to get that film made, which is much more timely now than I ever could have imagined.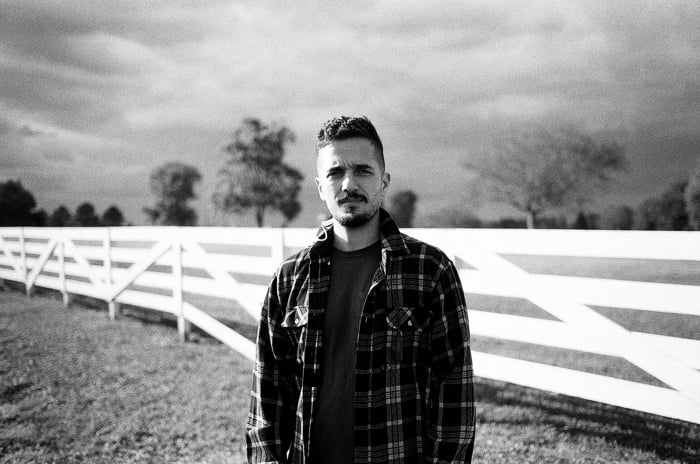 Mohammad on set in Louisiana for "Sister Hearts," Square's final film.
What advice would you give to creators who are just starting out and looking to break into client work?
Just make YOUR work. Make your work over, and over, and over. And, if you want to work with brands, those opportunities will come. Make sure your work comes from a special place inside you, and not a place where you want to be a part of something glossy. Not that glossy stuff doesn't have its place, but your chances are always improved when you work from inside your deepest self. Make that work, make sure you get it out in the world, hustle it, put in on Vimeo, and repeat!
Keep your eye out for the final film in this stunning campaign, set to release early this year. For more brand series examples, check out these inspiring videos.
Behind the scenes photos courtesy of Nelson Murray.