Brent Mata's work flourishes on all sides of the film industry, including campaigns for Coach, Smart Water, and Equinox, as well as filming celebrities like Taylor Swift, Jessica Alba, and literally the Queen, Beyoncé. I spoke with Brent to absorb all his wonderful experience and knowledge about commercial work, communicating with clients (more nuanced that it sounds!), and whether or not you need fancy gear for fancy work.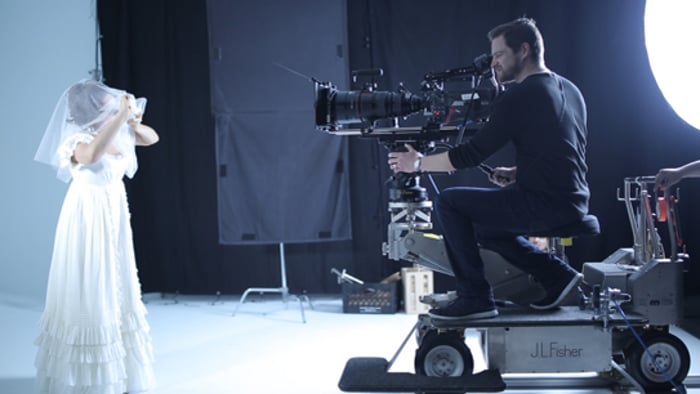 Behold the legit useful insights for aspiring professionals.
Vimeo: How did you get started as a cinematographer?
Brent: I grew up as a fan of animation and comics. From a young age, thought I was going to be working in one of those fields. I loved films too, but it wasn't until I saw Kevin Smith's Mallrats that I became fascinated with the industry. I filmed short movies in high school, mostly odd stuff and things I thought were funny. I attended a university in my home state of Michigan, and [studied] film while majoring in Communications. After graduation, I started falling in love with the role of a colorist. The work of Jean Clement Soret, specifically his work on Hard Candy and Sunshine really inspired me. I had a job as a media specialist for a company at the time, all the while polishing my color reel.
This ostensibly led me to work as a Digital Imaging Technician. It was a great introduction to the film industry, getting to work in-camera while focused on the world of color. My career moved along pretty fast. Michigan had a film incentive, so I found myself on a variety of sets. Working alongside incredible DPs, including Curtis Clark, ASC, solidified my decision to pursue cinematography. I quickly learned that people view you the way you label yourself: to everyone I was a DIT first, anything else was a hard sell.
It was my wife (fiancée at the time) who finally kicked my ass into gear. She supported our move to California to give this a real shot. It took time, but eventually I found a company who hired me in-house. In exchange for building their digital motion capture equipment, I asked them to give me the opportunity to shoot for some of their clients, many of whom were fashion photographers who directed as well. After a couple years of shooting, meeting great people, and really polishing up my portfolio, I had the opportunity to shoot a feature, The Dunes, back in Michigan. I signed with my agent Rhea Rachavesky at TACK Artist Group, and for the last few years I've split my time between Los Angeles and New York. I feel incredibly fortunate for these opportunities. Almost every aspect of my career has played some part in keeping this dream going.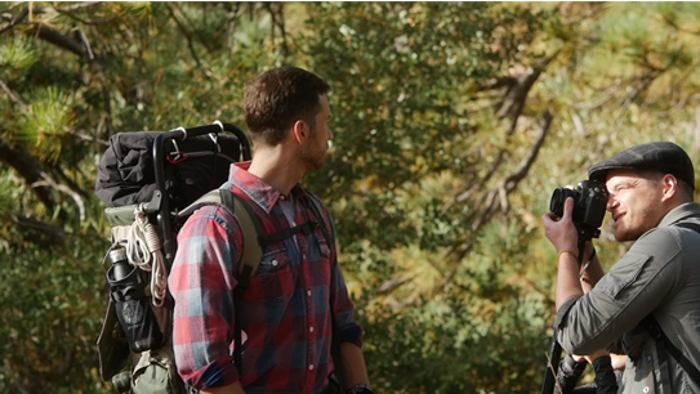 How would you describe Vimeo's role in your journey?
Vimeo gives me a platform for my work that feels professional. Creators know that Vimeo is where prospective clients are going to visit to learn more about a filmmaker. It also creates a community. Vimeo helps me see what other filmmakers are interested in, where personal styles lean, and who is really breaking ground in particular mediums. I often research other filmmakers on Vimeo, and have even made connections with filmmakers that resulted in work. I'm really excited to see where Vimeo goes in regards to content. Vimeo On Demand curates projects that are the closest to where we used to be in the early days of independent film, and I think that it could be one of the surviving outlets for the true indie filmmaker.
How does your approach to commercial work differ from your features and personal projects?
The commercial world tends to have more people to answer to, but managing expectations is the same in both regards. In commercial, creative is a conversation with multiple parties dictating a specific end result. Narratives I've worked on have been intimate conversations with the director where you have to chisel away at the vision. Beyond that, budget and time always manipulate decision making. If we have a single day and a limited crew to run around a beach, I'm going to keep my camera system small, and gear to a minimum. A lot of my ad work deals with high-end fashion. These shoots call for a beautiful high key light, with a very soft fall off. It's funny that this is where a bulk of my efforts have landed, as I'm an enormous fan of darker material. My features, shorts, and personal projects have been more contrasty images, with a noir-ish feel. I'm happy that the narratives I've shot lined up that way.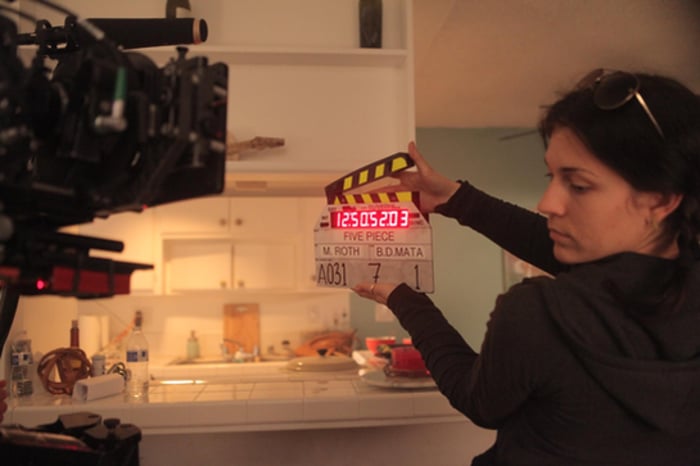 Aside from barrels of cash, what do you look for in a client? What are the most important things a filmmaker should consider when working with a client?
Paychecks are nice, but nothing feels better than delivering on a project. Clients are never an open book, no matter how certain you are about what they want. You have to constantly read them throughout the production. In my experience, the best clients are those looking to do something interesting with you, whether it's product or fiction. These are the clients that really believe in your work. When you get that relationship, you need them to trust you, and it's important to reciprocate. If you're working with someone who trusts your decisions, you must make it work both ways.
What do you think clients are looking for in filmmakers? What are the most important qualities a brand should look for in a filmmaker?
Clients hire you because your work did two things for them: it connected with some kind of expectation they had, and they see the value of your work. I don't mean that egotistically, it's just truth. Not many hire you because they are trying to give you an opportunity, they hire you because your portfolio, and your personality, makes them feel you are going to deliver what they want. When a brand looks for a filmmaker, they should be looking for someone who is collaborative, open to suggestion, and honest about what's best for the project. This happens face to face, after the reels have been viewed.
Do you have any tips for filmmakers on how to collaborate with brands or corporate clients (and vice versa)?
Be patient, be kind, and do not offer the world. We're all trying to deliver images that match our client's imagination, but the imagination does not have a budget. You want to commit to get them what they want, but you also need to explain what is capable of being done within the cost and time of the shoot. Demands will, at times, be difficult if not impossible to manage, but that's your job — explain the technical elements versus the cost, and most clients will realize your goal is to get them as close as possible to what they're asking for.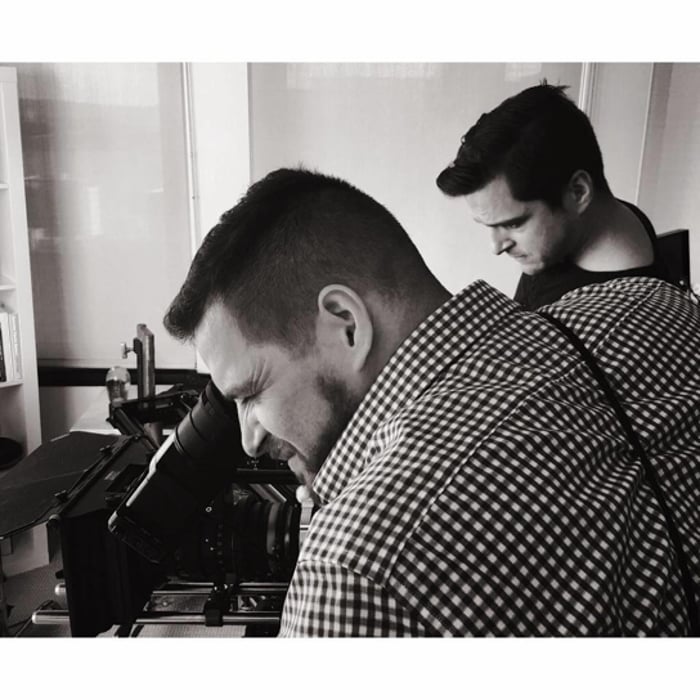 What's your gear situation like? Do need the highest of high-end equipment for commercial work.
Honestly, I'm not too concerned about owning the latest, greatest cameras. I've owned my own cameras, but never press them when it comes to shoots, and I've worked steadily in that regard. Some productions will look for owner/operators in hopes to keep costs down, and if you're in a position where gear can work in your favor, that's great. If you're on a long, multi-day shoot, then owning the gear makes even more sense.
As overstated as it may sound, gear does not make the filmmaker. Along with this, I really don't like hearing colleagues complain about one camera over the other. There are so many options these days that we should remind ourselves how lucky we are as filmmakers to have access to these tools. You should be concerned with the quality of a camera, but it's ridiculous to act like only one type of camera will get the job done. We are surrounded by a variety of acceptable tools.
Are you seeing any gear trends for commercial projects?
Sometimes you get requests for a specific camera body, or hear that it needs to be a 4K option, but most of the time they just want your opinion on what's best for the job. I'm excited to see where large format filmmaking takes us in terms of storytelling, and love seeing the use of creative aspect ratios, like they did in David Bowie's "Lazarus."
Finally: the most important question. I read that you often work with your twin. Is twin telepathy a thing or nah?
Ha. We used to get that question so often that our response would be to stare at each other silently for a while until asked what we were doing. We'd respond "We're talking it over." I really dig the fact I get to work with my brothers more and more these days. Both my twin, Brandon, and brother, Bryce, are filmmakers, and together we helm projects that involve music and awareness. All three of us are musicians, and are driven to be involved in that scene. Being huge proponents for our hometown of Flint, Michigan, we've made films that show the city in a favorable light, and hope to continue the pursuit for justice in the water crisis. As we move forward, I'm excited to do larger projects with them and continue our careers as the Mata Brothers.
Thanks for the insight, Brent!
<
p>If you want to learn more about community outreach or make a donation toward the water crisis in Flint, Michigan visit flintkids.org.