It's no secret that our favorite thing in the world is our community. From filmmakers to marketers and beyond, we want all our members to have an amazing video experience, at every stage of their workflow. We know that some people depend on video-editing tools, others on cloud storage services, others on email marketing software … and some need to mix and match everything (we get it!). That's why we're thrilled to announce the Vimeo Partner Network — a single place to find all our partnerships and integrations, all from the services our community loves most.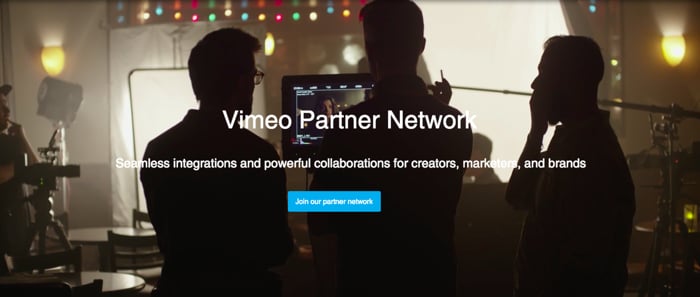 Of course, this isn't exactly new territory for us. We've been syncing up with incredible services and the powerful tools that exist outside Vimeo HQ for years. Why? Because we know Vimeo is where your videos live — but we also know that your videos may hang out at other cool places on the internet. And we want to make it as easy as possible for you to interact with Vimeo, even when you're not on vimeo.com.
So what kinds of integrations can you find? For starters, we've got easy ways to upload from your favorite cloud storage services.

And plenty of ways to export directly to Vimeo from your favorite video editors, like Adobe Premiere Pro, Final Cut Pro, Pinnacle Studio, Corel, and more.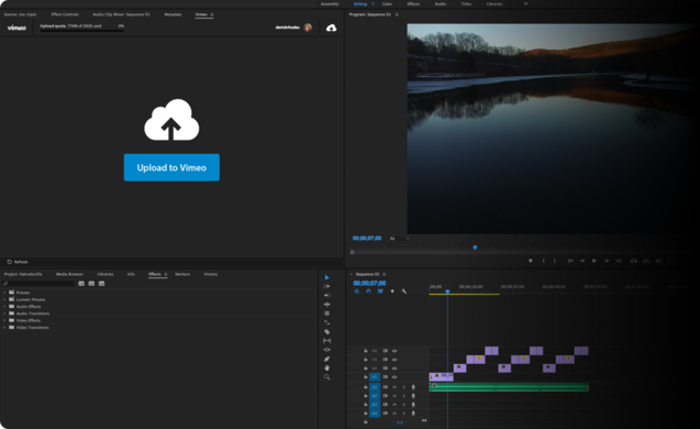 Vimeo Business members can also enjoy gathering leads with email capture in the embedded player, then sending the email addresses they collect to MailChimp, Constant Contact, Campaign Monitor, and more. Meaning, generating leads = better than ever.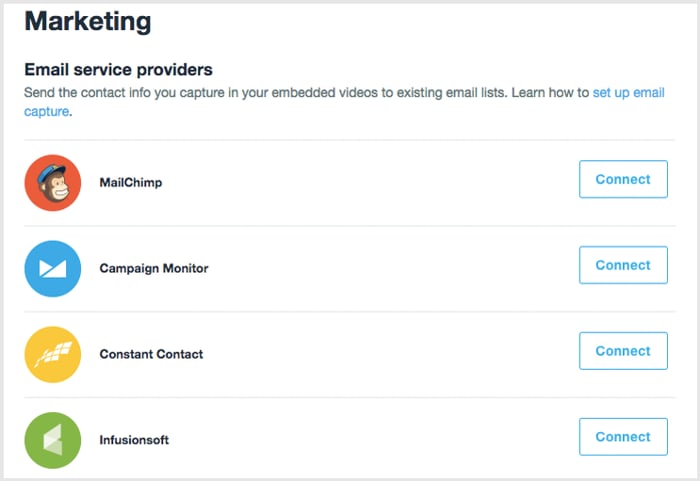 …and there's so much more to streamline. Have a look at our integrations, and see all the wonderful ways we may already fit into your video workflow and marketing efforts. Want to become a partner yourself? Oh man, that would be swell. Drop us a line if you're interested in how we can work together to bring amazing things to creators.