"I'm as mad as hell and I'm not going to take it anymore!" This immortal rant delivered by Peter Finch in the 1975 classic Network is a timeless expression of human frustration against modern society. Haven't we all at some point found ourselves suffocated by workplace monotony and felt the not-so-secret urge to leave it all behind?
Fortunately, social norms generally keep our behavior in check and prevent us from acting out in drastic ways. But what would happen if instead of simply enduring, we had the freedom to act on our primal desires? This week's award-winning Staff Pick Premiere is a hilarious and cathartic ode to indulging our impulses and losing control in the face of life's daily frustrations. Staff Pick alumna Anna Mantzaris' animated film 'Enough' captures instantly relatable moments of emotional exasperation that offer a glimpse into the anarchy of our inner desires.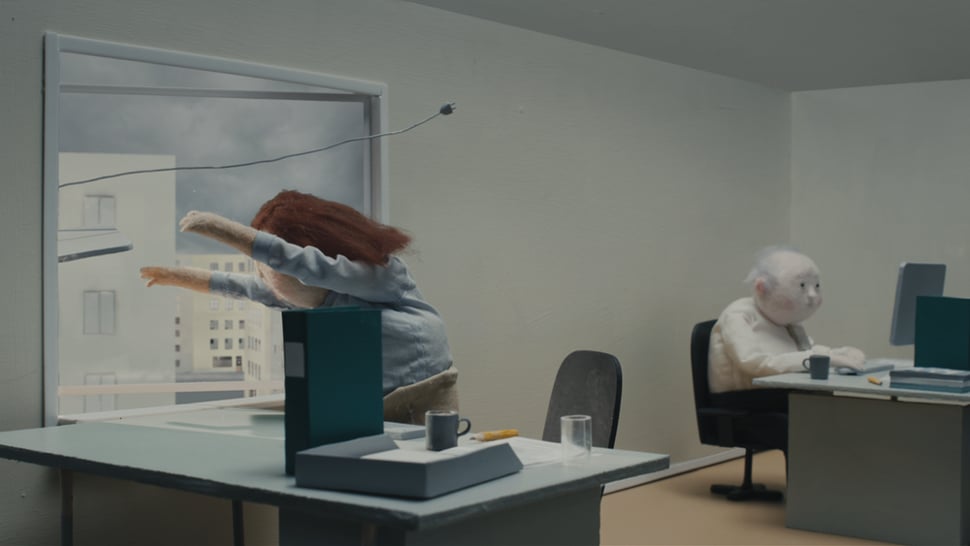 Cheekily inspired by her move to London to attend the Royal College of Art, the Swedish filmmaker set her film in a joyless world where every mundane routine feels like an oppressive act. "I love London, but there are sometimes so many people and crowded places. And many people in ill-fitting suits, looking a bit uncomfortable. In the stuffed morning tube (subway) or other stressed places, I could sense the frustration in the air. I started to imagine what these people felt on the inside, what they actually wanted to do." Although London certainly embodies a certain dreary setting, "Enough's" strength lies in its ability to capture immediately recognizable scenarios, infuse them with empathy, and still get a laugh. We may not follow through in the same way her characters do, who among us hasn't at least entertained the thought?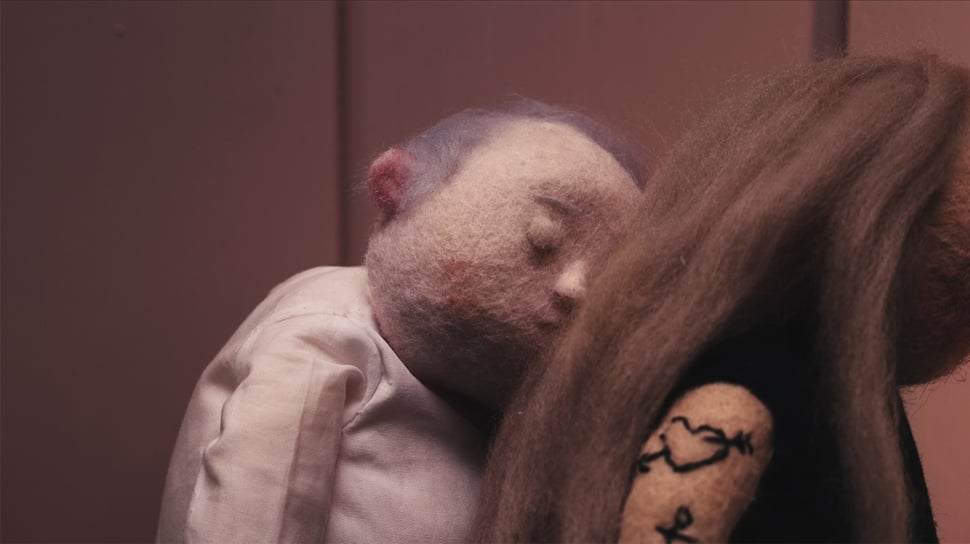 Mantzaris' work lives somewhere between tragedy and comedy – a duality beautifully realized in her visual aesthetic. Her characters are stuck in a modern world defined by a sense of loneliness and isolation, where communication is either muffled or noisy, but never pleasant. For the gloomy feel, she turned the work of Swedish director Roy Andersson for a visual style that's sad, grey, and a bit pathetic. To counterbalance and play up the awkward humor, Mantzaris designed adorable soft characters in the vein of the Staff Picked film 'Oh Willy…,' directed by Belgian duo Emma Desaef and Marc James Roels. "I knew I wanted the characters to be quite awkward, imperfect but yet sympathetic," explains Mantzaris. "I wanted them to have a soft feeling to contrast the not so soft actions."
In addition to her wonderful craft, which landed her a gig working on Wes Anderson's 'Isle of Dogs," Mantzaris sharp comedic timing makes this a must-see short to get you through your hump day blues. If the film inspires you to say enough in your own way, we'd love to hear about it in the comments!
Check out more of Vimeo's Staff Pick Premieres here.
If you're interested in premiering your short film as a Staff Pick Premiere, please check out www.vimeo.com/submit for more information.