In 1996, my family of six moved to the United States after winning the green card lottery. Although it was an incredibly difficult time filled with uncertainty, the experience was colored by strange and often hilarious experiences that we encountered as a result of the language barrier, culture shock, and awkward attempts at assimilating. I'll never forget the story of our neighbor, another immigrant, mimicking a bee and pretending to sting herself in the grocery store because she didn't know the word for honey. Or, when my parents were threatened with eviction from our first apartment for having too many kids and desperately attempted to convince the landlord that my sister and brother were cousins visiting me and my other sister. The only problem – my sisters are identical twins and nobody was fooled.
For all immigrants and refugees, these types of experiences are engraved on our memories. They help keep the darker thoughts at bay and allow us to move on from those difficult times. However, they remain largely absent in the media which tends to focus on tragedies and victims. Recognizing this lack of storytelling and perspective, this week's Staff Pick Premiere, "Import," fills that void and captures the absurdity and dark humor inherent in the experience of integration.

Directed by Staff Picked filmmaker Ena Sendijarevic, "Import" follows a young Bosnian refugee family over the course of a day in their new home in the Netherlands. Loosely inspired by Sendijarevic's experience as a young refugee, the film unfolds through a series of encounters, playfully framed in large spaces to emphasize the distance between the family's emotional and physical reality.

"I used absurdist humor and a certain kind of Brechtian detachment in order to create space between the viewer and the characters portrayed, but also between the characters and the violence of the situation," explains Sendijarevic. "I did this because to me there is something naive and exploitative about depicting the pain of refugees in a victimizing, tragic way. It is not possible to 'feel what they are feeling', because these feelings are very complex, and it feels a bit patronizing to approach this complexity in a one-dimensional, tragic way. I feel this approach of underlining the tragedy rather dehumanizes the refugees and actually takes their power away."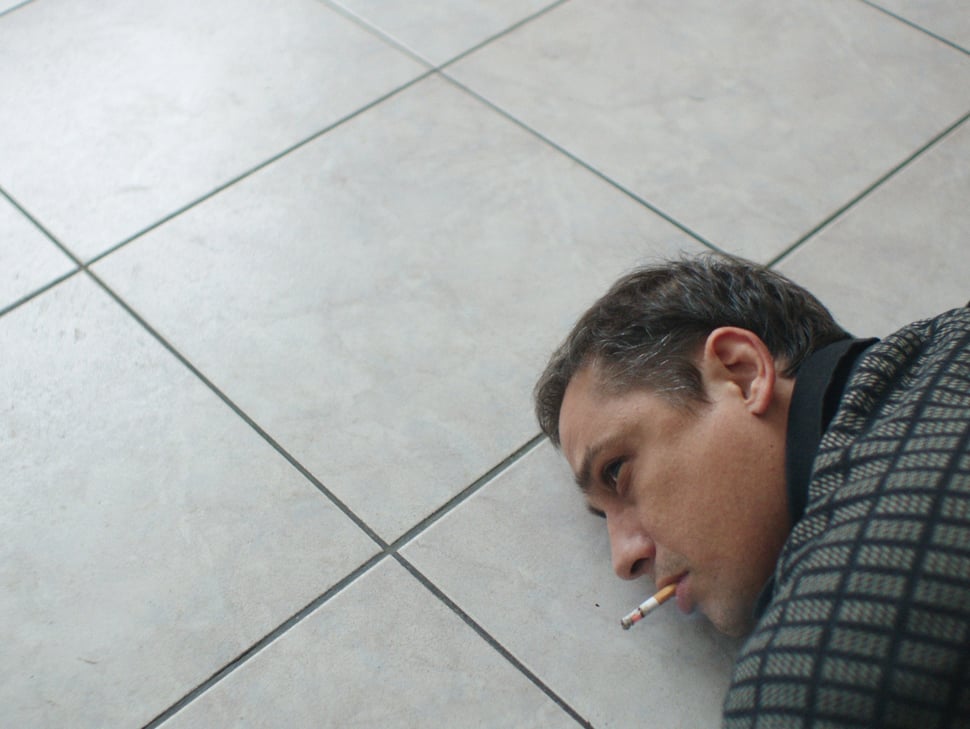 For Sendijarevic, a certain amount of distance is required in order to process difficult emotions without becoming victim to them. To create this, she turned to her own dark Balkan humor and the work of Ulrich Seidl, Rainer Werner Fassbinder, and Jacques Tati, whose fragmented style in "Playtime" directly inspired the structure of "Import." "We all know that when we are drowning in our emotions, we generally make very wrong decisions," says Sendijarevic. "So creating this distance, this room, was a way of bringing calmness in our approach to the refugee crisis. By appealing to calmness and rationality, I wanted to empower people. Not just the refugees portrayed, but people in general." Sendijarevic has continued to explore these themes in her feature length debut, "Take Me Somewhere Nice" where it screened in competition at the International Film Festival Rotterdam and won the Special Jury Tiger Award. If you're looking for a filmmaker that takes her own unique lens to explore original stories and gives you a new way to think about human experiences, Ena Sendijarevic is definitely one to follow.
Check out more of Vimeo's Staff Pick Premieres here.
<
p>If you're interested in premiering your short film as a Staff Pick Premiere, please check out vimeo.com/submit for more information.