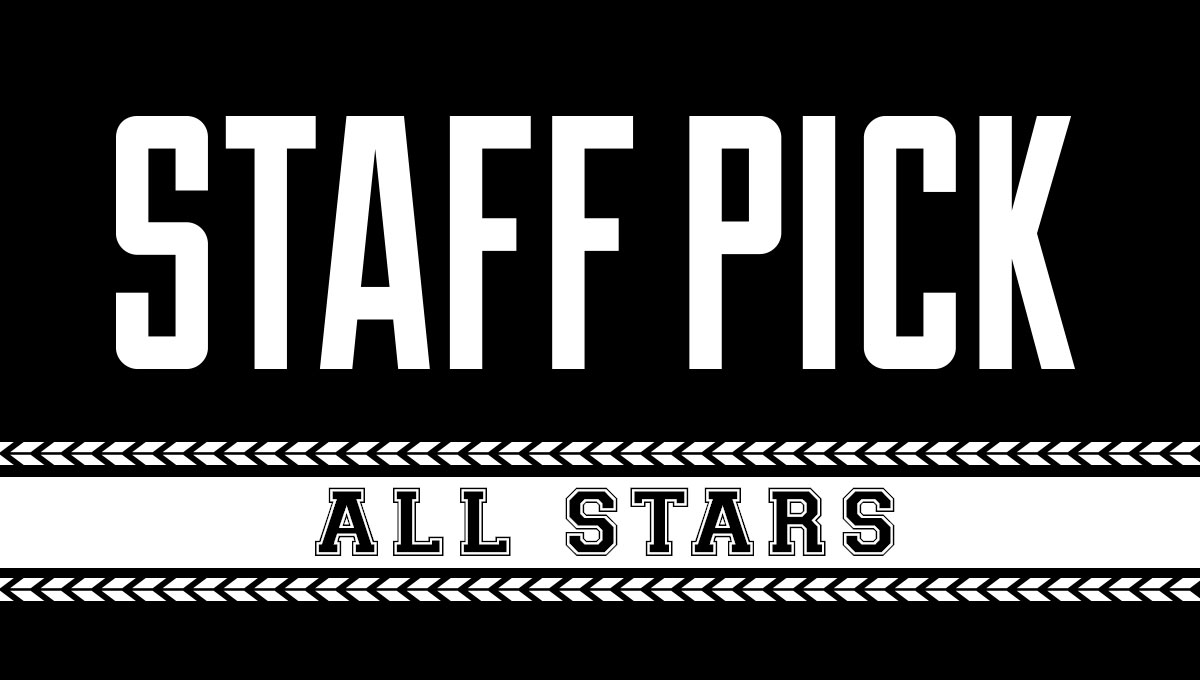 We think of members of the community that get Staff Picked as part of an exclusive club. Not only do they get that laurel-coated badge to display on their video, but we also invite them to be a part of our directory of directors, which makes them eligible for cool opportunities like our Brand Creative Fund. This club includes some of the most famous and talented directors, animators, and multi-talented video makers in the world, but we want to keep adding to it! There are no occupancy restrictions here — every day, we're actively looking for new folks to join the ranks.
Still, when we sift through all of the Staff Picked people on Vimeo, we see a few creators who have been honored over and over and over and over again. It's a testament to their talent, longevity, and loyalty, and interestingly, many are not household names (yet!). If you're not yet familiar with their work, we're proud to introduce you to a selection of creators whom are among our most Staff Picked community members of all time.
Matty Brown - 13 Staff Picks
Mr. Brown is an editing wizard! His trademarked style of quick cuts and in-camera motion has been oft-duplicated in the six years since his first Staff Pick, and his fingerprints are all over modern travel videography. A community ambassador and all-around great guy, we've been very lucky to work with him recently on a Brand Creative Fund vid for Samsung. That film should be out in the next couple of months, so be on the lookout.
Michael Coleman - 12 Staff Picks
There is a certain series about 420-loving Brooklynites that's gotten a lot of press of late, but this series has it beat in number of Staff Picks. We love Michael Coleman's splendid Soundworks Collection, a behind-the-scenes project which utilizes Coleman's access as a long-time producer to profile the unsung creative work of sound designers on major Hollywood features. We're keeping our fingers crossed that a "Mad Max" episode is on the horizon...
BRTHR - 10 Staff Picks
Coming in strong with four Staff Picks last year, this dynamite creative duo is precociously talented — they've yet to reach 25 years on this planet! Kyle and Alex have been gaining in industry stature of late with high profile videos for the likes of Charlie XCX and Iggy Azalea, but we still remember them as the unsigned wunderkinds behind one of our favorite Japanese travel videos.
Mark & Angela Walley - 9 Staff Picks
Husband and wife creative duos are the epitome of cute. Amirite?? Texas-based, this couple has found their niche in creating delightful artist-profile documentaries. With a careful eye and effective interviewing style, they somehow manage to find that deeper layer in an artist's work and manner, the space beyond the surface gloss so many profile documentarians get hung up on. Sounds deep, but somehow they can still get silly, like in this first vid.
44 Staff Picks...that's a lot of recognition for just four filmmaking teams. Before you throw your hands up and quit your dreams in a fit of status insecurity, I wish to instill you with the confidence that we love every Staff Picked creator equally as the unique snowflake they are. Seriously, we do! And not just that, it's such a brave act to share a work of your creation that we have the deepest admiration and appreciation for everyone who attempts it. Every single creator with a Staff Pick to their name remembers a time that they didn't have one. You've got to start somewhere, and we can't wait to potentially be wowed by what you have next for us.