It's been some time since we last chatted about what video-editing apps you can use on your Android phone, and boy, oh boy — with the years have come incredible new options in the Google Play store.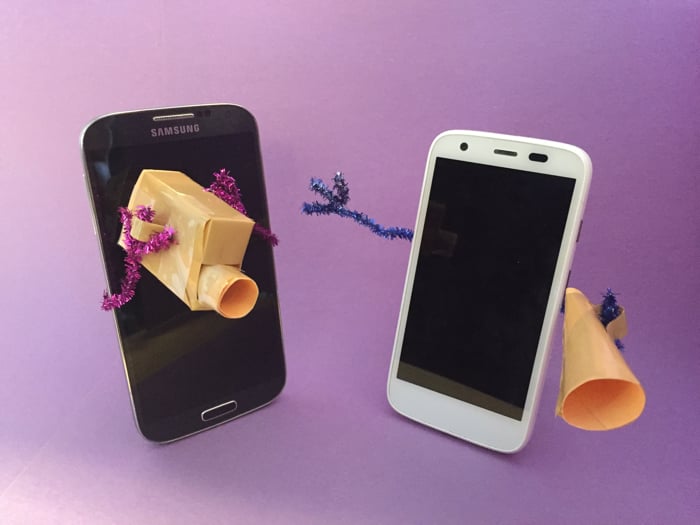 Of course, social media is playing a bigger part in mobile video as well, and most of these channels have their own special niche features that make video creation easier and more playful. Instagram's got Boomerang, Snapchat provides ever-changing lens filters for all your selfie needs, and so on. But these platforms weren't initially created for video editing, and they only scratch the surface in terms of the tools that many video makers are looking for. So, before you upload to Vimeo and share on social (or elsewhere), if you want to trim, splice, add effects, and more — don't sweat it. You've got options, and we surfaced our favorites below.
Magisto (Free with in-app purchases)
As one of the more easy-to-use apps, Magisto was in the Google Play Editors' Choice list. With Magisto, videos can be edited "magically" through three easy steps: pick your videos, select a soundtrack, and add a title. Then you are done! Magisto is best for those who don't want to spend a lot of time putting together their video, but still want more control and a sleek look.
WeVideo (Free with in-app purchases)
This is another one that's ideal for those who are short on time or a bit short on video-editing experience. WeVideo has a simple and intuitive UI that helps you make amazingly well-assembled videos in mere minutes. Along with themes, special effects, and transitions, one notably rad feature is the ability to add a voiceover recording during the editing process.
KineMaster (Free with in-app purchases)
KineMaster is a pro tool all wrapped up in an Android app. This one is perfect for well-versed video editors who want more features that mirror their desktop experience. You can use KineMaster to control video speed, volume, hue, brightness, saturation, and more — along with the precision of editing clips frame-by-frame.
Adobe Premiere Clip (Free)
Adobe Premiere Clip is especially amazing if you use Adobe Premiere Pro on your own desktop setup at home (and if you don't, you can now get 20% off a Premiere Pro CC Single App plan membership). While the mobile version might not have everything that the original Adobe software offers, anything that you work on in the app can be opened up in Premiere Pro and tweaked further.
VidTrim (Free or $1.99 for Pro)
With VidTrim, you can do what you might expect: trim videos. But even with the free version, you can do so much more than that, like merge video clips, rotate videos, and save images of your favorite frames. You can even have access to some trial features, such as a video transcoder or video effects. However, if you don't want the watermark that appears after using the trial features in the free version, you may want to opt for a Pro account.
This is only a short list of everything the Android world has to offer. If you have any favorite video-editing apps that we didn't mention, please share them in the comments below! We'd love to add to our list of favorites.