As a video creator, you know there are literally hundreds of things to think about when working on a project. The same is true for 360 video, but unlike regular video production, 360 video comes with its own set of challenges that may seem counterintuitive to videographers who are used to standard video. In this article, we'll take a look at five important things to consider when shooting a 360 video, and discuss a few ways to make your 360 shoot painless.
1) There's no place to hide equipment
One of the most obvious differences between standard and 360 video production is the perspective. On a normal video shoot, it's not uncommon for a set to be cluttered with support gear and crew members. That's not true when it comes to 360 production. Any gear laying around the set will end up being seen, unless you specifically mask out the object with a compositing software like After Effects or Nuke (see tip number four).
This reality changes the way you approach your production. For example, instead of relying on traditional lighting gear, 360 filmmakers often opt to use bright practical lights instead. While it isn't necessarily cinematic, it does feel more natural to the audience, which adds to the immersive experience.
It's also important to create a place for all of your support gear away from your set. Simply placing your gear behind a wall or in another room works nicely. It might take a little extra time during production to run back and forth between your gear and set, but this is simply a reality when working on a 360 production.
2) Tripods will not work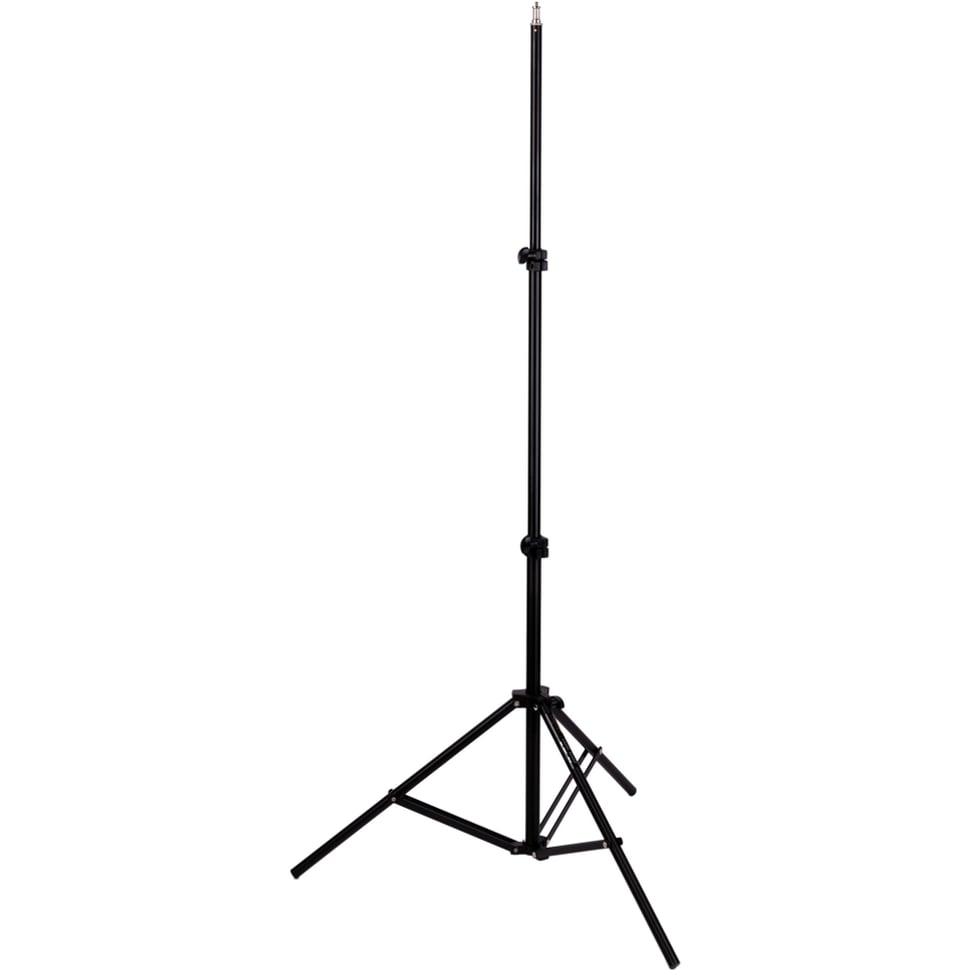 Image from B&H
When you decide to go out and shoot a 360 video, you'll probably want to leave your tripod at home. This is because of the perspective issues that arise when you put a 360 camera on a tripod. Since audiences can see in literally every direction, your tripod will look like it's the size of a car. Some filmmakers choose to shoot their scene with a tripod and insert a large black circle at the bottom of the screen, but I personally find this to be quite distracting.
Instead, try using either a light stand or C-stand to shoot your scene. While you may see a few small legs in your scene, it won't be incredibly distracting to your audience. You can pick up a light stand with a quarter-inch screw mount online for as little as $10.
3) Lav mics are better than boom mics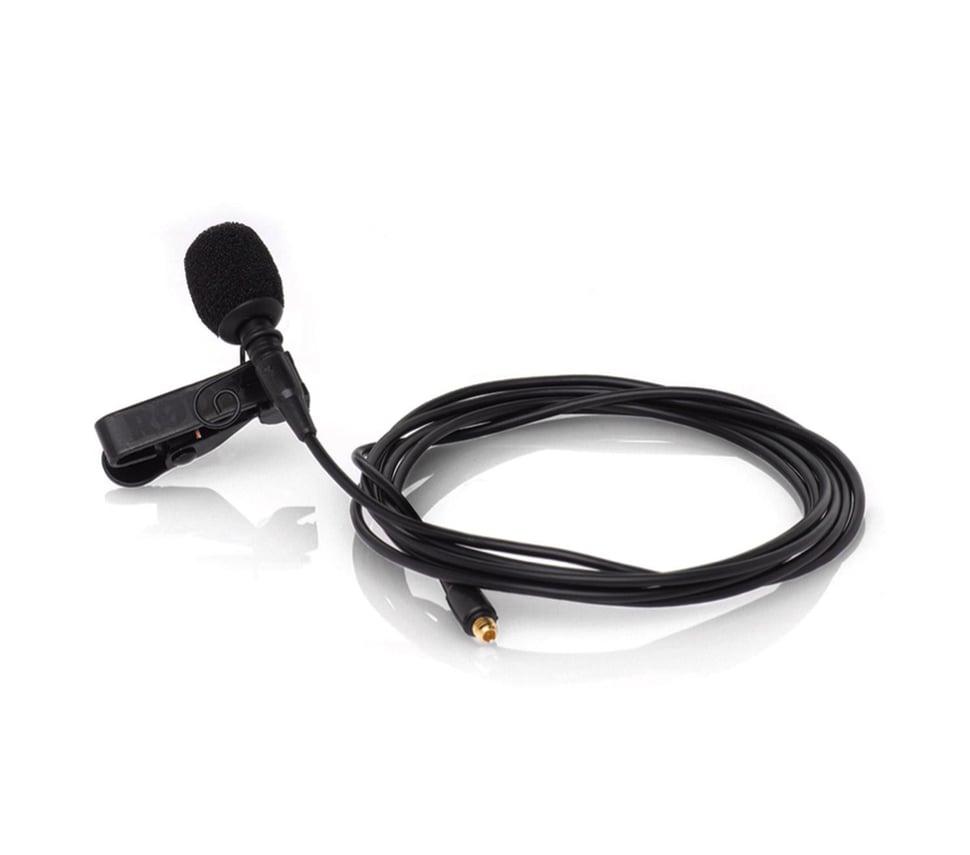 Image from RODE
In film production, it's usually ideal to use a boom mic to record your subject. However, as you might've guessed, using a boom mic on a 360 production simply won't work, as it'll appear in the shot. Instead, 360 filmmakers often opt to use a lav mic hidden under the clothes. The hidden mics can wirelessly transmit to an audio engineer off-camera. Using separate lavs on each actor will also give your video editor the ability to target a specific surround sound channel if your production calls for an immersive audio environment.
Another option is to simply ADR the audio in post, but this can be a painful process (especially if there's a lot of dialogue in your scene) so I don't recommend this option.
4) Shoot ambient plates
If you do a lot of film production, you know that an ambient audio track is a must for blending your audio cuts together. An ambient audio track can also be used to remove noise if you use features like Adobe Audition's "Capture Noise Print" effect. The same is true for 360 productions. Before you wrap your set, shoot 60 seconds of ambient video with everyone and everything out of the frame. This will give you an ambient plate that can be used to cover up any problematic areas in your frame. For example, if you had to leave a production light on set due to ambient lighting issues, you can easily use the plate to mask out the light in After Effects or Nuke.
5) Guide your audience's eyes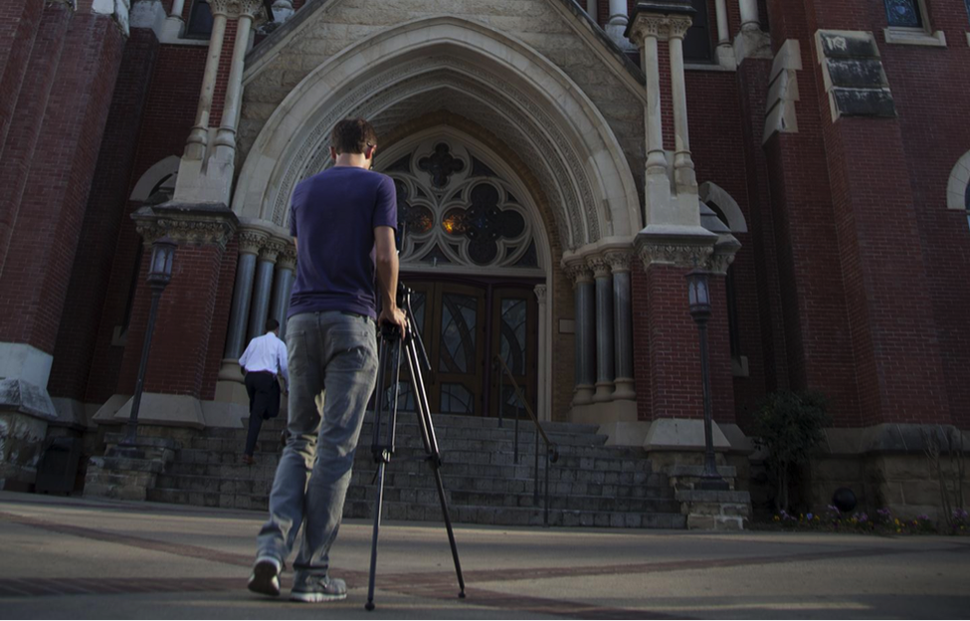 While most cameras have a very clearly defined front and back, a 360 camera is a little more non-descript. In theory, a 360 camera has the same visual quality on all sides of the camera. As a result, it can be easy for new 360 filmmakers to simply place the camera in their scene without giving a lot of thought to the direction the camera is facing. But this can be jarring to your audience as they look for visual continuity. If your scene ends with the character facing your audience's left side , try to start the new scene with the action on the left, where your audience's eyes will already be. This creates continuity similar to that found in traditional filmmaking.
The biggest thing to remember when shooting a 360 video is to manage expectations. As you jump into this new world of storytelling, there will be all of the same difficulties and learning experiences that were present when you started shooting video for the first time.

Want to learn more about shooting a 360 video? Check out our lesson on shooting your first 360 video.