Certain things are so ubiquitous within our culture that they seem timeless, and the high five is one of them. I thought it just existed. However, it wasn't a well-known thing (or a thing at all) until 39 years ago. As the legend goes, on the last weekend of the 1977 Los Angeles Dodgers' season, Dusty Baker attempted to join teammates Steve Garvey, Reggie Smith, and Ron Cey in hitting 30 home runs in a single season to form the first-ever home run quartet in baseball. In the sixth inning, with two outs and nobody on base, Baker blasted a ball over the left field wall and took his victory lap. As he rounded home plate, his friend and teammate, the rookie Glenn Burke, wheeled his arm back in excitement, and the only thing Baker could do was meet it high up and slap his hand in midair. It was an adrenaline-fueled accident — and it stuck. On that night, the Dodgers recorded the first high five in sports history.
Working with
ESPN's 30 for 30 Shorts
, filmmaker Michael Jacobs traces the history of the move and its impact on the life of its progenitor in 'The High Five,' premiering today on Vimeo. When I asked Jacobs about the story, he said, 'I never thought there was a history of the high five. Then I read about Glenn Burke.' And it's true. Jacobs highlights that things we now take for granted never come from nothing. That iconic symbol of pure unadulterated joy and enthusiasm has since grown to overshadow its own origin story, but with archival footage and stills, Jacobs pieces together that famous moment and brings it into the present through fantastic interviews with Dusty Baker, Dodgers historian Mark Langill, Dodgers beat writer Lyle Spencer, and more. What Jacobs does best is give credit where credit is due — and then shows that, like in real life, credit was rarely given when it was needed. Instead, life took a quick left turn for Burke, as the Dodgers unceremoniously traded him to the Oakland As one year after the birth of the high five. Despite good stats and the adoration of his teammates, management traded Burke for reasons deemed political due to questions about his sexual orientation: Burke was gay in a time when that was unacceptable for public figures. To make it sting even more, the Dodgers embraced the high five as their standard salute during the following year's season.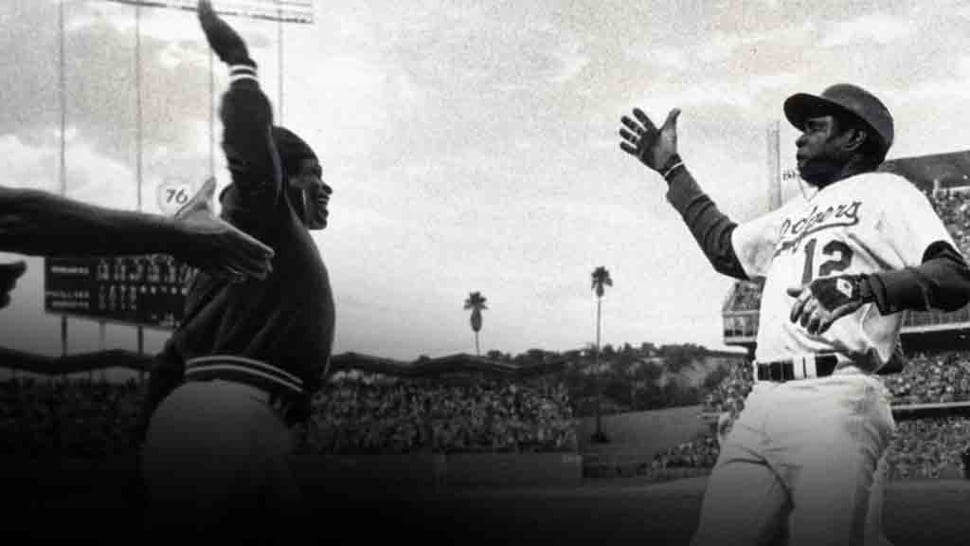 To be black, gay, and proud in the late '70s was kryptonite to athletes' professional careers, but Burke wouldn't back down. His exuberance started a new, now worldwide greeting and celebration. During Jacobs' research, he said the first person he ever interviewed told him that Burke could 'high five you just by looking at you.' He was that charismatic. He wouldn't let something like politics bring him down. In fact, after his sports career ended, he took up the reins of social justice, especially within the gay community. He was, after all, the first baseball player to come out as gay. He even brought the high five along to the gay community — and of course, everyone loved it, because as Michael Jacobs puts it, 'It just feels good.'
If you can believe it, October 2, 2016 marks the 39th anniversary of the high five. It's stories like these that remind me it's still possible for athletes to change the world with a single iconic movement of phrase, whether it be Michael Jordan's signature
'air walk,'
Ryan Lochte's
'Jeah,'
or WWE's the
'crotch chop.'
I don't know if those stories are next in line for
ESPN's 30 for 30 shorts
, but I hope they're reading this because I'd like to submit them for consideration. Jacobs couldn't have nicer things to say about ESPN though and I have to agree. It's rare for an organization to support independent filmmakers and original storytelling as much as ESPN has with financing and distribution, and especially allowing those creators to tell stories from their specific point of view. Without them, many stories might not ever have been told, including the fantastic Vimeo Staff Pick
'The Shining Star of Losers Everywhere'
by
Mickey Duzyj
. ESPN's biggest win though is how they've shown sport's impact on culture and society in ways so large that they're nearly imperceivable now. That is definitely the case with 'The High Five,' where Jacobs successfully re-contextualizes one of the most iconic greetings and celebrations in the world today. Unfortunately, reality and prejudice had to come and stick their ugly heads in and quell Glenn Burke's story for a spell. That is, until now. It can end on a high note (or five)!