Video in all forms reigns supreme online — especially on social media. In 2017, video content will account for nearly 75 percent of all internet traffic. And for marketers, it's important to note that four times as many consumers would prefer to watch a video of a product than read about it.
Live video, meanwhile, has outpaced the growth of other types of online videos, with a 113 percent annual increase in ad growth. And the numbers driving these percentages are already ridiculously high. Like, 100 million internet users watching online video every day high.
Crazy stats and wild figures aside, let's dive into why live video matters, and its unique place in the rapidly growing online video market.
Live = urgency
If you're looking to engage audiences with your live video, your first task is getting people to tune in. By definition, live video creates a sense of urgency all on its own. It necessitates a "click-now" mentality that won't let your audience bookmark or come back later (though Vimeo Live does archive all of your events).
As consumers, we're drawn to the idea of something happening on a real — and limited — timeline. And by recognizing this, you can make that urgency a part of your marketing strategy.
"Tune in for a live Q&A" has a much stronger pull than traditional calls to action for video content.
Authenticate your brand
Live video is a great tool to help authenticate a brand. And it's much more personal and direct than other forms of advertising. Not to mention that live video viewers are simply engaged longer (about 3x longer when watching live), and that kind of engagement is proven to increase brand favorability across the board.
And in the end, authenticity is about more than just viewer statistics. It's about personalizing your brand with real people, candid moments, meaningful messages, and entertaining material — the kinds of things that can only happen live and in the moment.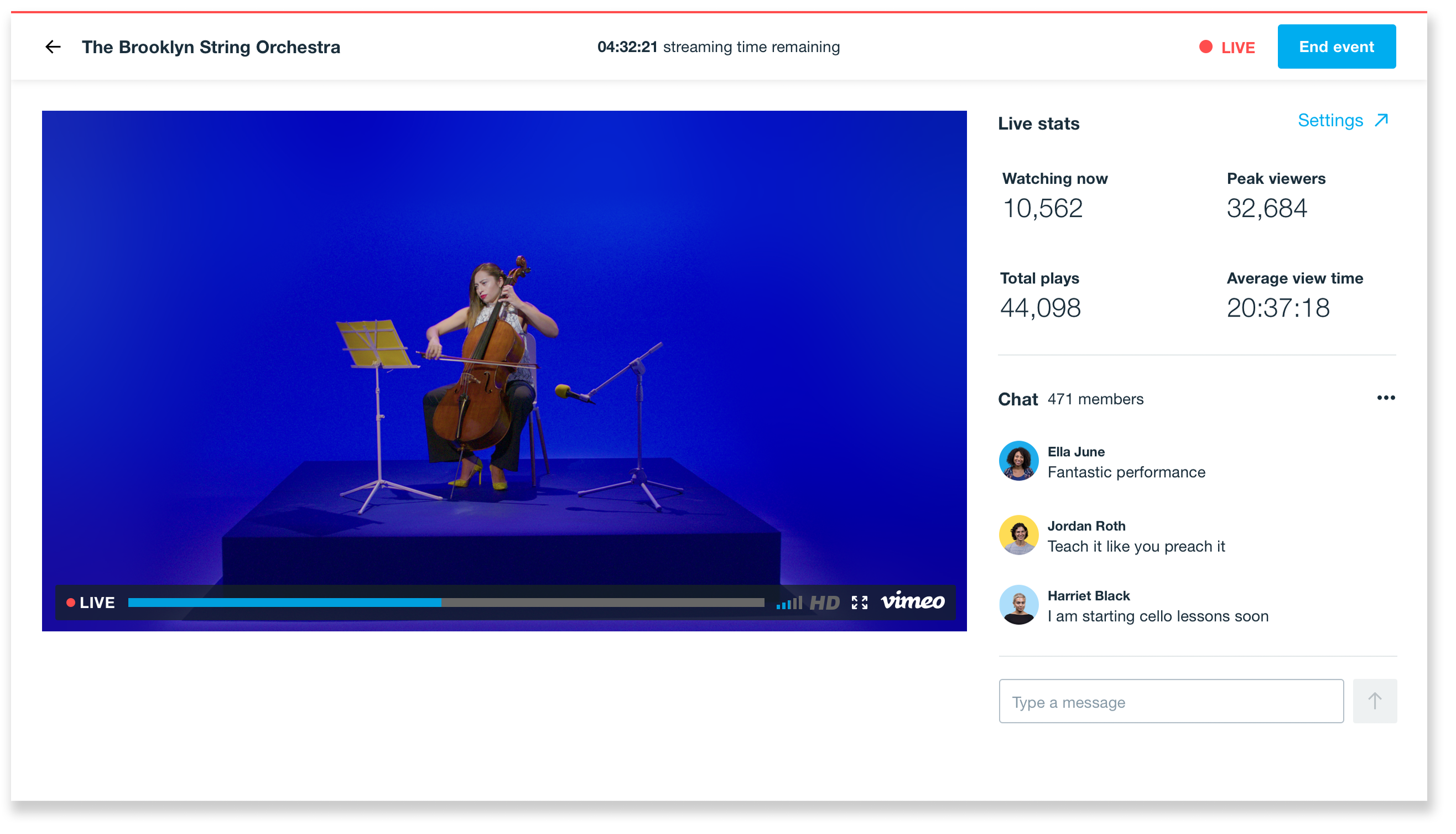 Live feedback
One of the coolest aspects of live video is the abundance of live feedback and real-time analytics. Viewers are 10 times more likely to comment on live videos than their uploaded counterparts. For marketers, you're seeing great direct feedback through commenting, as well as a real-time snapshot of how customers interacting with your brand.
Fit for the future
Live events aren't limited to massive corporate conferences and events. There are lectures, sporting events, special services, and other opportunities for creators to more easily connect with their audience. For many, starting a live video session can be as simple as grabbing your camera and hitting record. (However, we do recommend you take some time to consider these other aspects before you go live.) And there's never been a better time to think about how live video fits into your next marketing plan.

Encourage action
Finally (and perhaps most importantly), live streaming's rapid growth is due to just how actionable it is to viewers. And Vimeo Live was built to help you capitalize on all that action.
Along with driving audience engagement during your live stream, we've included the ability to embed clickable CTAs, even before your event begins. And you can also drive new conversions by choosing custom end screens to display when your event is over.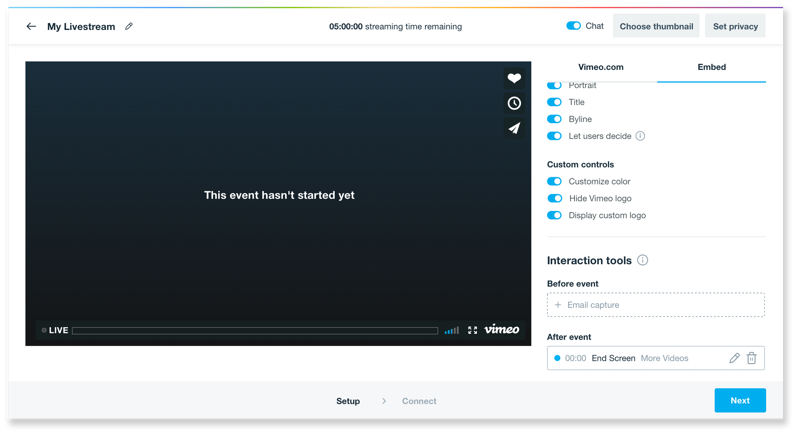 With the right information and some professional tips, marketers can utilize live video to strengthen their brands as views continue to rise and audiences continue growing.
We'll be adding lots more insight on all things live streaming, so keep your eyes up and ears down on our Video School blog.