Recently in the video world, we've seen an ever-heightening use of unmanned aerial vehicles (UAVs) — also known as drones, quadcopters, or octocopters (depending on the number of blades!). And what with the recent invention of the "drone selfie" or "dronie," and elevation of that phenomenon into Internet stardom, we thought it would be a good time to sit you down for a little lesson on aerial videography.
In olden times, if you wanted an aerial shot, you'd have to rent an expensive helicopter or crane. But thanks to the compact size and affordability of UAVs, the sky is no longer a no-fly zone for low-budget filmmakers. In the past few years, UAVs of all shapes and sizes, makes, and models have become available on the market. Even a handful of relatively small and inexpensive models have their own onboard camera, such as the popular DJI Phantom 2. Or, if you purchase a gimbal, you can strap your GoPro right onto that bad boy. If you have a higher budget, DIY-knowhow, and extensive UAV flying experience, you can even mod out an octocopter to take your higher-end DSLR or RED Epic for a spin!
Drone Pros
To get your creativity soaring, we suggest you take a spin around Robert McIntosh's account. Watch how he flies through structures and rock formations in "Santa Monica Airlines" and "Dry Run."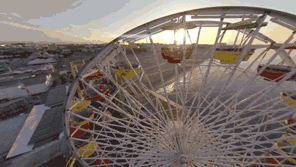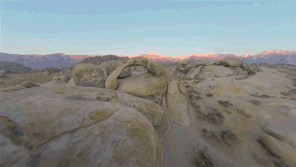 You may also want to check out this epic ninja fight video, shot by the people at omstudios entirely on a drone.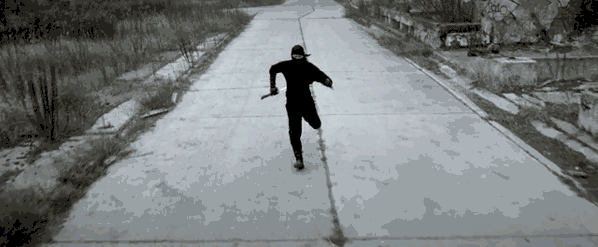 Even documentary filmmakers are using drones! Check out the fabulous short "Street Angel" by Stella Scott and all the aerial shots she used to capture the celestial, transcendent nature of the narrative.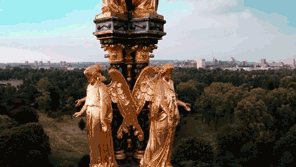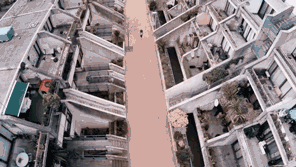 Drone + Selfies = Dronies
Now you can take your selfies to new heights with the help of a drone. "Dronies" – a selfie taken from a drone – are the latest trend in aerial videography. Photojojo's Amit Gupta launched the fad when he posted this breathtaking video:
The key to a good dronie is a dramatic reveal as the drone zooms out to show your full surroundings.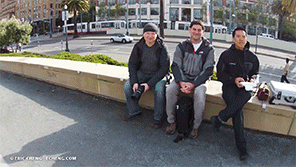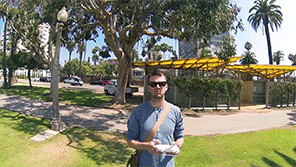 You'll also want to make sure you're flying your drone on a not too windy day in an open space that doesn't have too many obstacles or people around.
Photojojo's got some more pointers that will help you master the art of the dronie. If you're looking for additional inspiration, peep my Dronies Channel.
Drone Safety
Ready to take your drone for a spin? Woah, not so fast there, friend. This is the part where we have to remind you that drones aren't all fun and games. If you've never flown a drone before, it's a good idea to find a local RC Club that can teach you how, or to learn from a friend with more experience.
It's also important to check your drone before taking to the skies. Quadrocopter's got a handy pre-flight checklist to get you started.
So what are you waiting for? Take flight and let your creativity soar!