You arrive to your shoot location to find out that you don't have permission to film there. Your crew doesn't know when and where to show up. Your DP is double-booked for the day you planned to start shooting. Without prioritizing pre-production, you may find yourself dealing with piles of filmmaking issues such as these.
And don't be fooled into thinking you can fix it in post! The more planning you can do in advance, the better shape you'll be in when you begin to roll.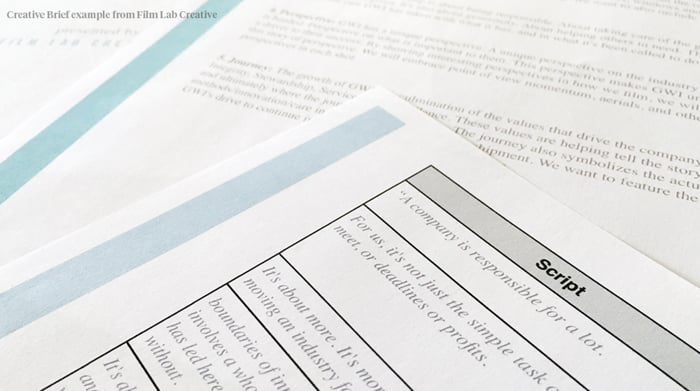 Though it lacks the glamour of production, pre-production is where the real filmmaking magic happens. It's time dedicated not only to determining the nuts and bolts of the production process, but also hashing out creative decisions. It's when your vision (and your director's vision) is cemented, and the film goes from just an idea to a concrete plan. It's where you can anticipate any problems that might arise and ensure that you and your crew are safe (and covered by insurance!). In short, pre-production is about determining where, what, and when you'll be shooting.
The 5 basics of pre-production
Pre-production can last anywhere from one day to several years (ack!), but in general, you want to aim for a few weeks. Depending on the specific project and your filmmaking style, you may want to nail down every detail in advance or allow more room for improvisation. Below, we've outlined the key elements for ensuring your pre-production planning is as smooth as clarified butter.
Hammer out the budget
Nail down your resources and be realistic. And don't forget to include line items for things like additional editing revisions and craft services (always remember: a happy crew is a well-fed crew). And if you're working with a client, be sure to get the budget figured out and signed off on in advance of production.
Cinch up your script
During pre-production, you should finalize the script. Then take it a step further and break the script down into scene storyboards or a shot list. You might also consider crafting a mood board for inspiration, which can really help you to determine the feels of your project.

Rally cast and crew
If you've got the budget for it, hire cast and crew to help bring your vision to life. Or if you're a team of one and don't have the funds to hire pros, pull in favors from friends and colleagues. Collaboration is crucial in filmmaking, and we recommend you do whatever you can to bring others into your process and production. #teamwork
Gear up for all things gear
Decide what equipment you'll be using and rent, buy, or borrow it. That being said — fight the temptation to blow the entire budget on gear alone: Alex Buono, DP for Saturday Night Live and director of Documentary Now! advises, "If you have money to spend on something, spend it on your costume department, or take an extra day of shooting so that you can actually slow down and nail the performance before you move on."
In pre-production, it's important to determine the other equipment and gear you'll need. Think lights, props, set decoration, etc. Here are 12 pieces of (basically) life-saving gear that are perfect to have on set.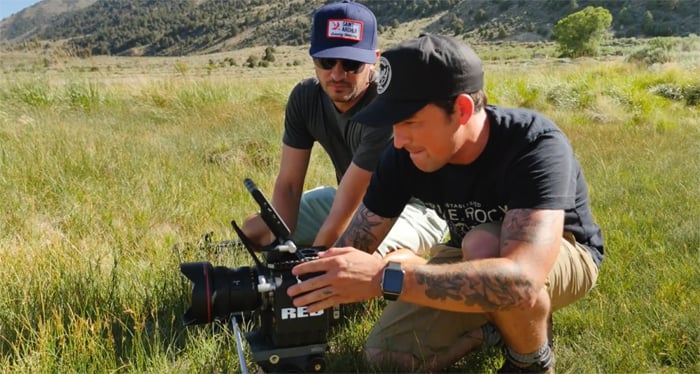 Master the magic of the call sheet

Create a detailed production schedule and be as pragmatic as possible. Things inevitably take longer than you expect. You'd be prudent to leave time for driving to various locations and coffee breaks, makeup applications, outfit changes, and all the small nuances that can munch away at the day's timing.
Once you've got your schedule set, create a call sheet, which lists the location(s) for the day, contact information for the cast and crew, and other logistics. Think parking information, emergency contacts, and daily weather forecasts. This one, easy-to-put-together document can make the difference between a smooth shoot and a frazzled project.

Now that you've got your pre-production dialed in, it's time to meet with your cast and crew in advance of the shoot to discuss your vision and make sure you're all on the same page. If you've covered all of the bases in pre-production, the production process should run like ghee over a hot plate of flapjacks (meaning, it'll go smoothly and very well!).
How do you make sure your production is on time and on budget? We're keen to learn new tips and tricks, so share your ideas below.
For more of our production thoughts and tricks, head on over to Vimeo Video School or direct your mouse towards the Academy of Storytellers, where there are over 135+ tutorials that cover the entire gamut of the filmmaking process.