What happens when your video finishes playing? That precious final screen not only makes a lasting impression, but also helps determine where your viewers click next. And that's why we're thrilled to roll out new end screens (formerly known as outros), populated with eight gorgeous options for Vimeo Plus, PRO, and Business members.
These customizations were built to pack a punch: from all-new calls to action (CTAs) to custom background images, it's easier than ever to drive conversions, direct viewers to new places, and get more control over the look and feel of the video experience.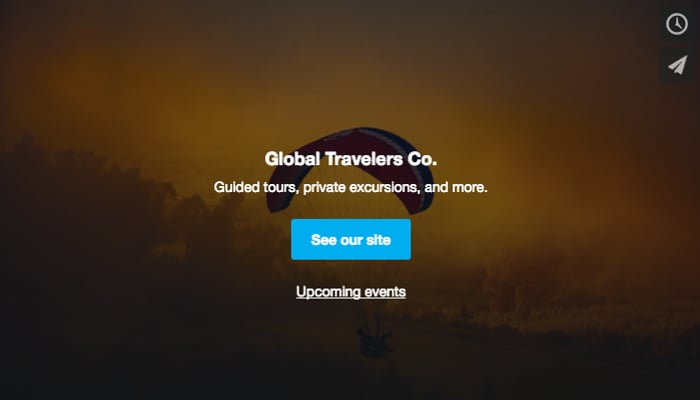 How to get started
Simply head to your Embed settings, and you'll find your sleek new end screen options below your player preferences, ready and waiting for your customization.
What's special
Drive conversion with CTAs
Seamlessly direct viewers straight to your site, product page, or anywhere else on the nets, so you can point them precisely where you want them to go once your video's complete.
Once you select "Call to action," you'll be able to add a button with a custom link, and include an optional title, description, and additional custom link as well. The button color is customizable too, matching the colors you've selected for the player. Have a look: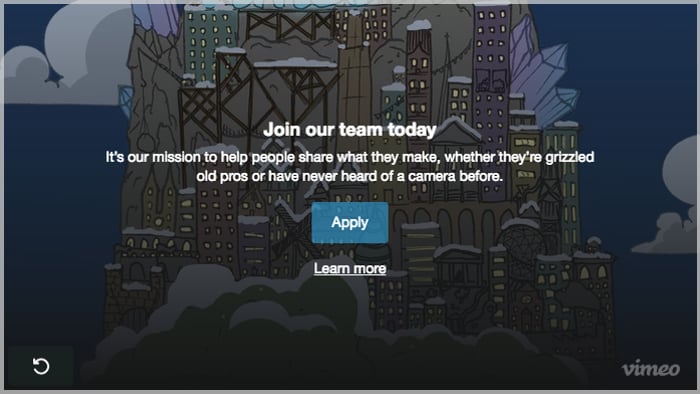 8 super sleek, customizable options
What if you want to upload an enticing (and clickable!) custom image? Whether that's a still from your video, an image from your landing page, or just gorgeous "click-me" photograph, the visuals are your oyster.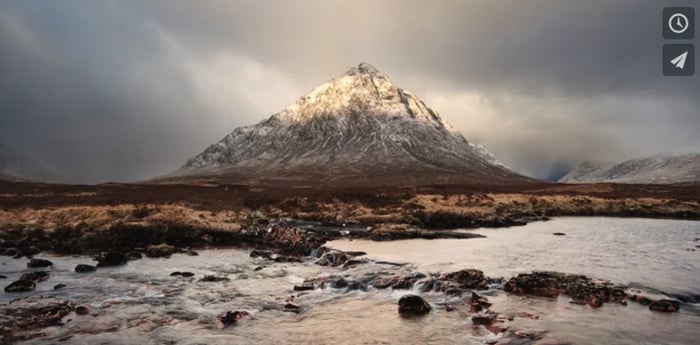 How about a slew of share icons so people can spread your video far and wide? Easy peasy.
Or perhaps you want your video to loop eternally each time it finishes?? That's totally your call. Just select "Loop" from the dropdown.
The customizations are many: there are eight end screen options in total, so you can quite literally put the finishing touches on your videos just as you see fit.
As always, Vimeo Business members can also add email capture to the player to generate leads, send email addresses to their email marketing software, and drive conversions. That's an extra extra powerful end screen.
Because we're always looking to nudge ourselves in new directions, some Vimeo Plus, PRO, and Business members may be whisked away to a new page where they can enjoy tinkering with Embed settings and end screens.
To wrap up our post on end screens, we wanted to end *this* screen with an invitation: head to your Embed settings, start customizing, and share your feedback. What other CTA features are you craving? What other end screen options would you like to see? Our community truly fuels our decision making, and we're knee-deep in building things to help your wondrous videos go even further.