For some artists, the process of actually creating work is their real discovery. Neither the finished piece of art nor perfectly executing an idea drives these artists, but instead, learning something new and/or following an unknown path. This is the case for
Jake Fried
, a 10-time Staff Picked filmmaker who has been perfecting his additive animation style for the last decade. In this week's Staff Pick Premiere, we examine his latest work,
"Brain Wave,"
in which a single drawing is reworked 1,440 times. This one-minute film took nearly 7 months to complete, from the first hand-drawn frame to the final sound edit. With no formal storyboards to follow, Fried intuits his films, letting them "become themselves through the process of making." His process is simple: draw an image with ink and white-out (and sometimes gouache, collage and coffee), scan the image into Adobe Photoshop, repeat, repeat, and repeat. After all of the images are scanned, they are sequenced at 24 frames per second, and Fried himself then carefully composes the audio track. "There is an inherent logic or rhythm that emerges as I make the work, I have developed an instinct or gut-feeling for when the next frame is ready to be scanned," he says. "I can get quite obsessive about the smallest shifts within a fraction of a second." The effect is mesmerizing and often transcendent. While paintings and drawings are typically stagnant, in Fried's work, you can see the art actually come to life as the ideas, shapes, motifs, and patterns transform before your eyes.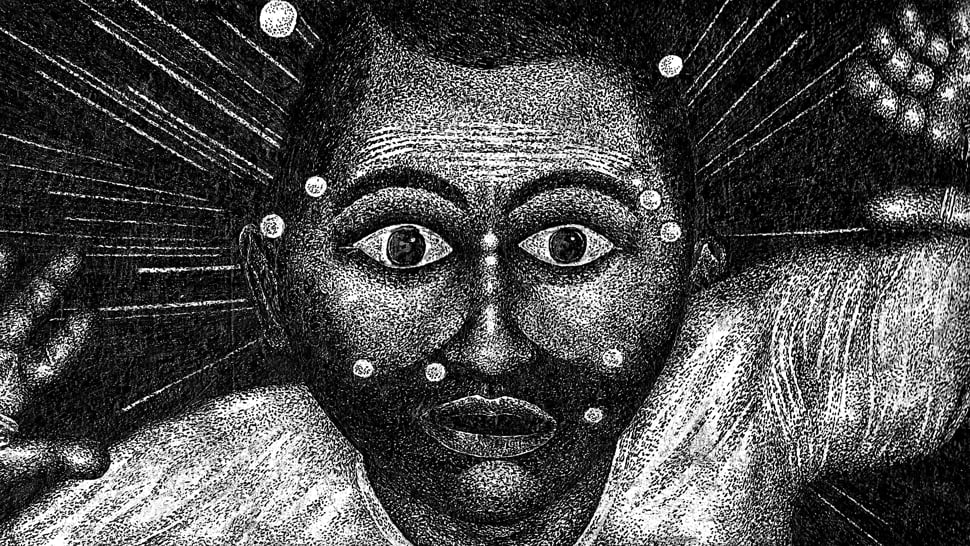 Fried has been practicing the act of reworking his drawings and paintings for years. He would build up paintings for hours and days, only to cut them back down and restart again. He was searching for his process. However, it wasn't until he started recording his art making that he could really "see" what he was doing and ultimately, begin his life as an animator. "Every frame drawn is just a small part of a much bigger picture — through slow and steady work I can create something deeper and more complex than any single image could ever achieve." Fried's work first came to our attention back in 2011, but it wasn't until 2012's "
Waiting Room
" that he received his first Staff Pick. His earlier animations have a rawness and messiness to them. You can still see the human hand and human error interfering, but those pieces, along with his newest, exude such vision that they're impossible to look away from. Fried says that, "as my style matures I just keep trying to push the limits of 'attention to detail': tighten up the drawing, the timing, the force of expression."
What's as remarkable as the films themselves is that he manages to do these in his free time outside of being a full-time animation professor at the Massachusetts College of Art & Design. Each week he puts in around 40-60 hours on his films, which usually only results in about 2.5 seconds of new animation. The dedication and obsessiveness required is apparent in both his schedule and style. For those lucky few to be in Boston in the next few months, "Brain Wave" will be on view, alongside the actual drawn surface used to create it, in the exhibit "The Skin Has Eyes: Animated Visions" at the Mills Gallery starting in late February.
If you're interested in premiering your short film as a Staff Pick Premiere, please visit vimeo.com/submit for more information.