How is masculinity defined? Is it determined by physical size or strength? What about one's assertiveness or proclivity for violence? Must masculinity be defined by men alone? Is it conditioned socially or is it something you're born with? If recent events are any indication, many people in many cultures are still wrestling with this idea. From the reactions against #metoo, to strong arm leaders being elected around the world, and to the rise of "Men's Rights" groups, people are struggling to find space for compassion and empathy in conversations about what contemporary masculinity means. These questions have deeply intrigued Italian filmmaker Federica Gianni, who explores many veins of masculinity in her work. In her latest short, the eponymously titled "Primo," the artistic, educated protagonist lives with his girlfriend, Marina, in Rome. On a trip to meet Marina's parents in a rural village in Tuscany, Primo finds himself as a fish out of water when pressured to join a wild boar hunt with her dad and her first high school love. Gianni's characters reckon with a long lineage of outdated gender/class stereotypes, misperceptions, misconceptions, and confront what it actually means to be emotionally literate in this week's Staff Pick Premiere.
"Like many places, Italy has very rigid gender roles, and I was suffering a lot from that because I was craving independence and really didn't fit in at all with how women were expected to act," says Gianni. "But I wasn't the only unhappy one. Many of my male friends were going through similar issues. In Rome, you can't be a boy and not want to play soccer, and if you're a sweet kid the first to bully you is your father because he wants to toughen you up." It's this idea of a "role" that she focuses on in "Primo." Being a slender, artistic, educated city kid, Primo has a very specific view of himself, his value system, and how his peers view him. He's the type of guy who gets bloody noses when he's nervous and his girlfriend helps care for him. However, when placed in an unfamiliar setting, especially one that has a history with the woman he cares about, the social pressure to conform to the villager's version of masculinity becomes overwhelming.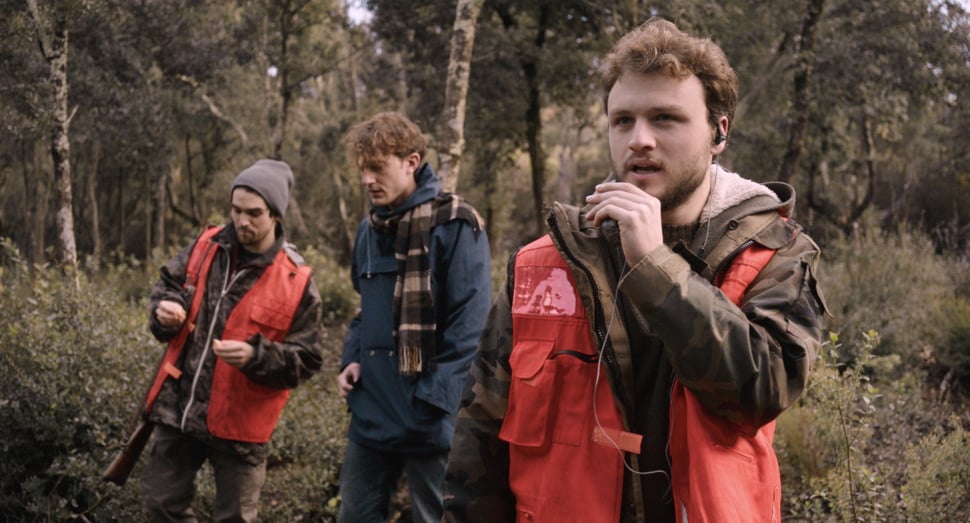 When Marina's ex, Dario, her father, and friends challenge Primo to go hunting, he is forced to address conflicting feelings of unpreparedness, inadequacy and the desire to fit in. Through nuanced performances and expertly dropped cues, a mixture of unspoken anxiety, fear, and ego keep a sense of competition burning between the men. The hunt itself functions on two levels: an actual boar hunt and a hazing of the outsider. Primo's own moral judgement is tested when he, through his nerves, has difficulty interpreting Dario's intentions. On edge and uncomfortable, he makes decisions that might not be representative of who he is, but once taken, drive him further down a path that he may regret forever. "What I've noticed is that in Italy there's a bigger gap between the idealization of masculinity and what boys actually go through to become men," says Gianni. "I wanted to show the contradictions that they face while finding their own path to virility; a path made of unexpected and unspoken challenges."
"The juxtaposition of Primo and the community of hunters, which can be at times funny and at times dramatic, reflects a growing divide between the rural, isolated, impoverished (yet rich in traditions) world of Italian provinces and the domesticated but progressive environment of the cities." This separation was even felt in the making of the film, but in more benign ways. Much of the dialogue and plot points were written by Gianni when she took a similar hunting tour in 2014. The crew would constantly pick on her and leave her with the eldest hunter for hours, but alongside the playful torture they trained her to shoot birds. It took her actually being in the woods to learn that hunting could be seen as "a way to connect with nature and our feral self." For the cast and crew, most of whom live in the village, it took them time to adjust to the idea that someone can make a living off of making a movie about them.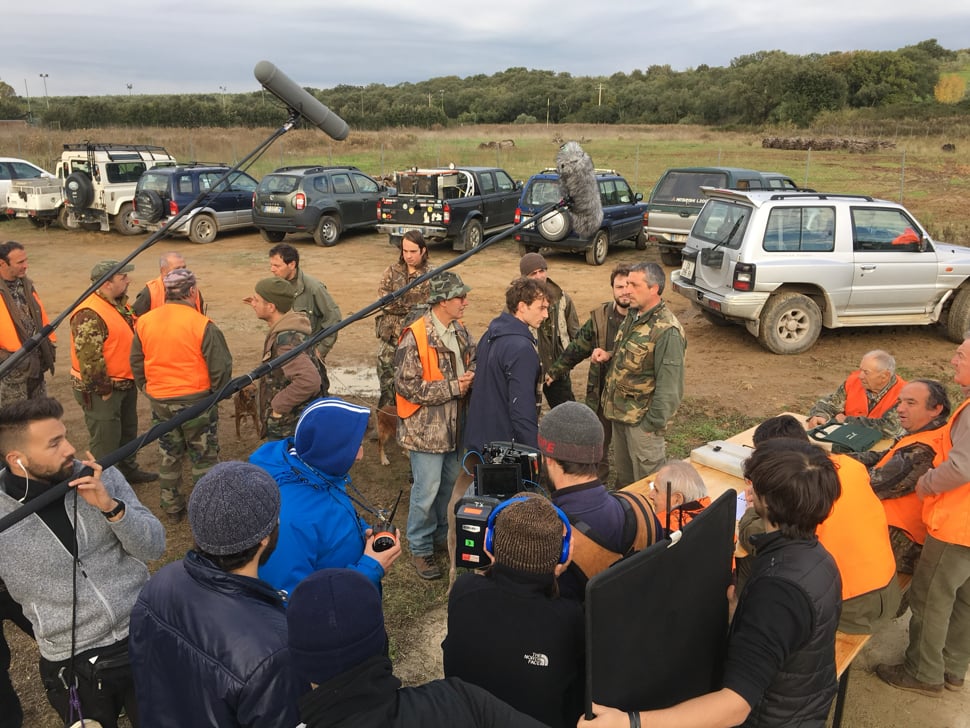 The theme of belonging and otherness are not only deeply important to the film, but to Gianni as well. "Because I'm queer, I acquired an otherness I didn't choose and don't fully comprehend. In regards to my filmmaking, my roots are in European cinema but my training and formalized education is in the American system. I often find myself straddling these two worlds without finding a real synthesis. So I find that I live and work in this constant tension between trying to cherish my particular voice and wanting to find a place or group where I can fit in." Fitting in may be a constant struggle, but Gianni is already well-versed in expressing why she finds identity important to explore.
With this short finished, she's preparing for her debut feature film tentatively titled "Karaoke King," which tells a queer coming of age story about family and manhood in a culture saturated with machismo. With each new story she tells, Gianni hopes that the gap between how people relate and appreciate each other will shrink.
Check out more of Vimeo's Staff Pick Premieres here.
If you're interested in premiering your short film as a Staff Pick Premiere, please check out vimeo.com/submit for more information.