Filmmakers 
Bianca Giaever
,
Elori Kramer
, and
Jordan Bruner
have each found success in their own right — as well as by teaming up as collaborators for the
This American Life
-produced
Videos 4 U
series. The project, which recently won a Daytime Emmy for Outstanding Directing, Special Class, combines radio interviews with live action and animation to help ordinary people deliver important messages: like the woman who
revealed her tattoos to her religious parents
, or another who
decided to say 'I love you'
 first to her boyfriend of eight years. This week on the podcast, we're joined by all three creators to talk about the series and their individual work, and to answer the tough questions: how does filmmaking blend with other art forms? Can you survive in NYC as an artist? And, should you go to the Daytime Emmys … or skip it for a meditation retreat? Download the podcast on iTunes or listen to it right here on Vimeo to hear the answers.
Get to know the filmmakers even better by watching the films we discuss:
Follow the whole gang on social media, and peep the other articles and links we mention: Vimeo: 
Bianca
,
Elori
,
Jordan
Instagram:
Bianca
, 
Jordan
Twitter: 
Bianca
,
Elori
,
Jordan
Website:
Bianca
,
Elori
, 
Jordan
Vimeo's 'Share The Screen' Staff Picks cinema event
'Videos 4 U: I Love You' wins an Emmy
Sonia Manzano, Sesame Street's Maria, Set For Lifetime Achievement Daytime Emmy
Decoy Bar
Morimoto
Bianca's custom tiny hand, made at Vimeo 
Here are some behind-the-scenes photos, as well as evidence that we did, in fact, record this podcast IRL at Vimeo HQ: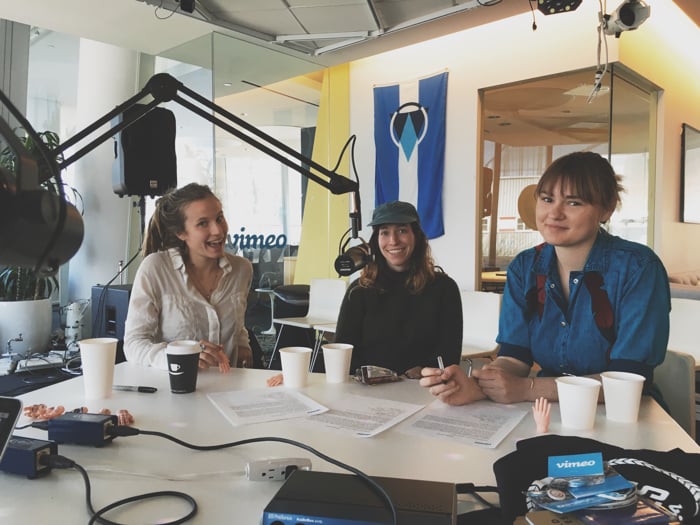 Bianca, Elori, and Jordan LIVE from Vimeo
Live, Laugh, Podcast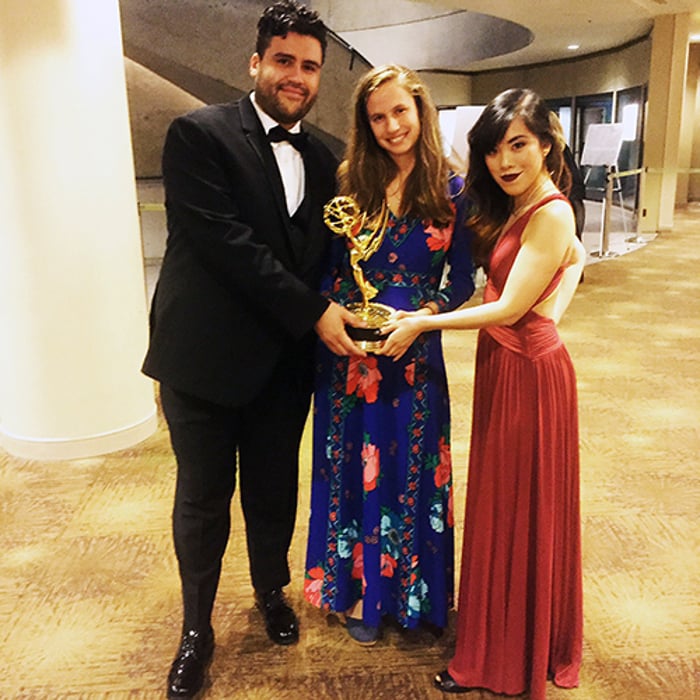 Bianca with producer Jonathan Figueroa of m ss ng p eces and producer Stephanie Foo at the Daytime Emmys (Credit: This American Life & Stephanie Foo)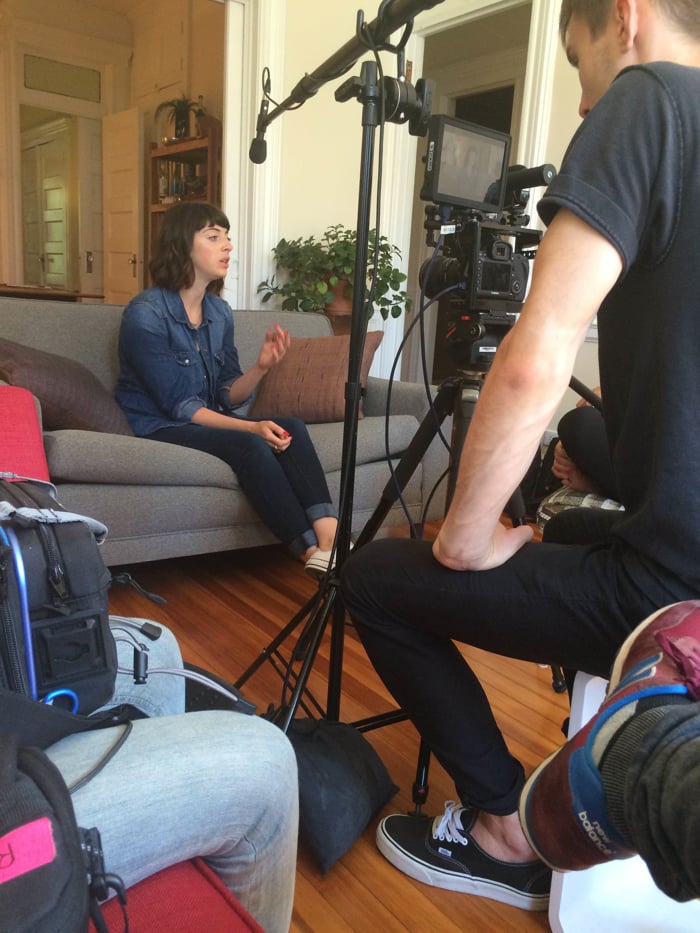 Behind the scenes of Videos 4 U: 'Tattoos'
Episode Credits: Hosted by Andrea Allen and Doug Klinger Produced by Doug Klinger Music: 'Assassinator' by Copy Record Date: 4/16/16