With thousands of models on the market, each with its own features and technical specifications, it can be intimidating to choose a camera — especially if you're just starting out. I'm here to say: yes, you absolutely can find your perfect camera! Every budding Emmanuel Lubezki or Reed Morano has to start somewhere!
Earlier this week, our production team unleashed a wonderful video that digs into five specific camera types, and in this lesson, I'll give you a basic overview of what to look for and what features you should consider when shopping.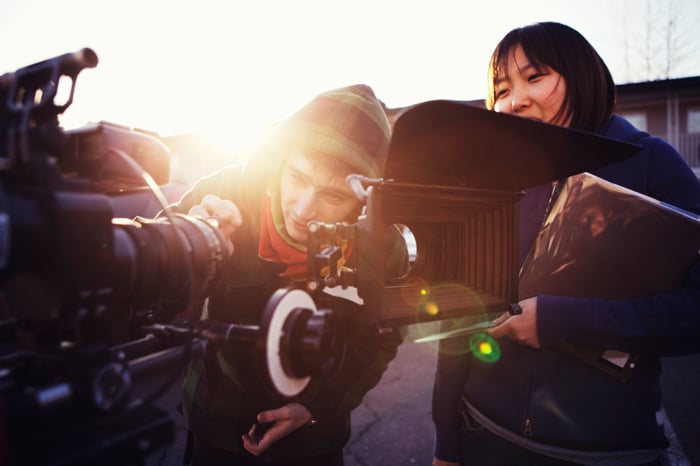 The number one thing to remember is this: no amount of gear can replace a good eye, solid taste, and a clear creative vision. I've seen stunning visuals pulled off on crafty lo-fi setups, and truly ugly images from cutting-edge, top-shelf cameras. Learning how to use your gear can ensure that your keen eye and taste have all the support they need to bring your creative vision to life.
So let's begin! ...but, actually, before we begin, let's talk about budgeting.
Pre-plan your funds
When making videos, your task is to ensure your imagination is not limited by the challenges of production. The most obvious limitation is M-O-N-E-Y. Please do keep in mind that there are *great* cameras that fit virtually every price range, and you do not have to spend more than you possess to make beautiful images. Determine your price range, and once you do so, you'll be able to properly consider all the things in this series. Now, onward!
<
p>Next up: resolution, sensor size, and lenses