Why does an American join the military? The answers are numerous. Money could be a motivator, or a thirst for adventure outside of a humble rural town. After serving three years or more, the GI Bill will contribute a significant amount to a college tuition, or perhaps the footprints of their honorable parent or grandparent may be beckoning them to follow. Whatever the reason, it's difficult to quantify just how much these benefits have cost a soldier once they return home. For up to 20% of veterans, the familiarity of home transforms into a kind of mental haunted house. After experiencing life-threatening events in combat, sudden loud noises can lead to panic attacks, a fear of leaving home may set in, and depression, irritability, nightmares and countless other symptoms may plague a person who looks healthy on the outside, but is suffering from severe trauma on the inside. And what about those who love these vets suffering from PTSD? How do they help, and where do they put their own pain? How do all involved in the aftermath of war express their sadness and begin the path to healing?
After a combat tour to Fallujah, Iraq from 2005 to 2006, the answer for former marine Román Baca was a passion that was sparked by formal dance training in high school. Exchanging the discipline of military training for the challenging but restorative practice of dance, Baca found that channeling the intense energy of his experiences abroad into creative movement helped him "reprogram" the angst he felt into an accessible language that transcended words. This revelation, combined with the encouragement of his wife, Lisa Fitzgerald, led Román to establish the dance company Exit12, which helps war veterans and their loved ones process and recover from the effects of PTSD. Today's Staff Pick Premiere, "Exit 12," follows Baca's journey from marine to teacher, and the brave ex-soldiers and veteran family members who make up the talented Exit 12 community.
"Exit 12" is the fifth episode of an online series called "For Every Kind of Dream," commissioned by Square and made by the filmmakers of creative studio Even/Odd. While the initial conversations around this project were "focused mostly on finding small businesses that stood for something bigger than just making money," director Mo Gorjestani explained that the conversation "evolved into creating a slate of films around themes that explored the contemporary American Dream across different communities in America and through people who are often overlooked, misunderstood, and yet took adversity by the horns and created from it."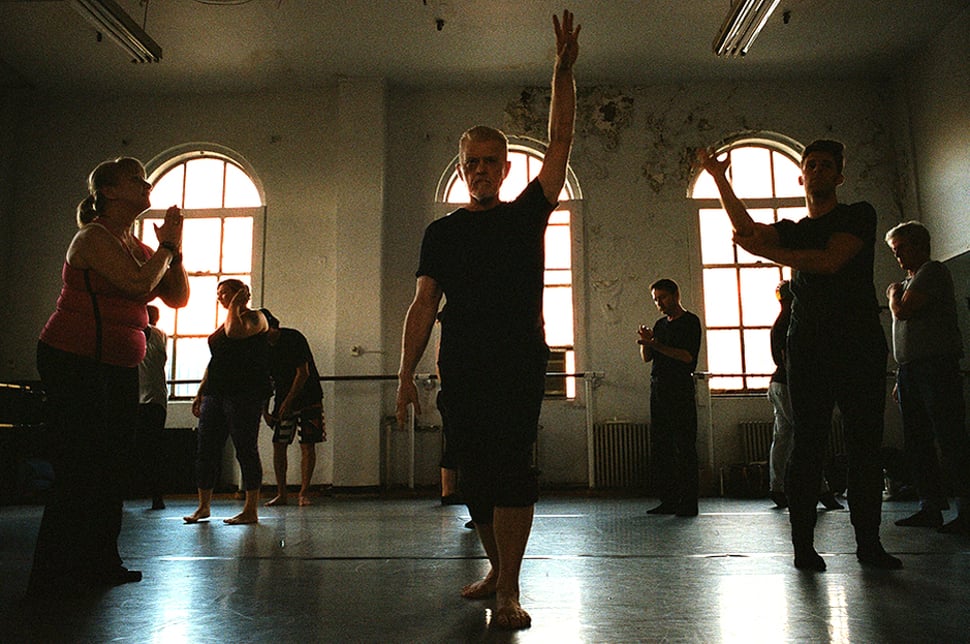 Exit12 dancers in the studio

Each episode of the "Every Kind of Dream" series has received a Staff Pick from the Vimeo curation team by beautifully presenting the stories of compassionate entrepreneurs with diverse American backgrounds who founded a small business to better their community. Of the five short documentaries, however, "Exit 12" is slightly different in the most unexpected of ways. Gorjestani elaborated:
"What's unique about Exit 12's DNA as a film is that it involves this stark juxtaposition of the military and ballet. These two worlds seem like oil and water until the narrative unwinds and then suddenly it actually makes perfect sense. The other films have log lines that, while profound, the pieces kind of add up and make sense. In the case of "Exit 12," it's like "wait a minute ––– what? Ballet? Marines?"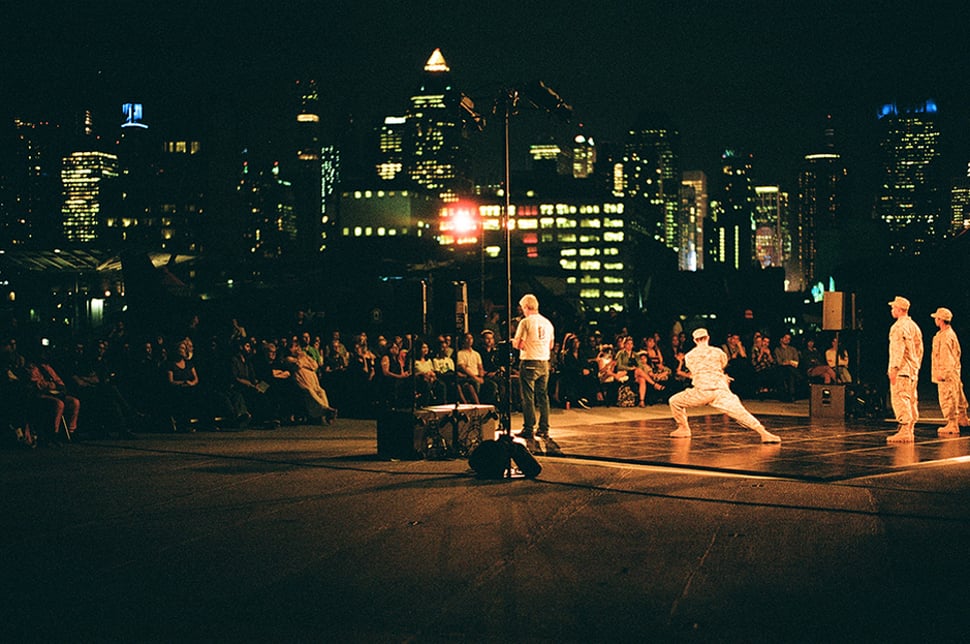 Exit12 performs aboard the USS Intrepid
The finished product is a moving tribute to Román's accomplishments as an American citizen on the battlefield and in the dance studio. Alternating between film and digital formats to separate personal narrative from choreographed dance sequences, director Mo Gorjestani and his talented film team tell Román's story with the thoughtfulness, grace and respect it deserves. Also worth mentioning is the stunning original score by William Ryan Fritch, who worked directly with Even/Odd to bring the poignancy of this piece up to (and past) 11.

To read more about the "For Every Kind of Dream" series, check out our interview with Mo Gorjestani, and be sure to watch the four other inspiring episodes about Yassin Falafel, the Cheyenne River Youth Project, the Webster Theater, and Sister Hearts Thrift Store.
Check out more of Vimeo's Staff Pick Premieres here.
If you're interested in premiering your short film as a Staff Pick Premiere, please check out vimeo.com/submit for more information.