In our last Video School lesson we considered this truly groundbreaking and provocative question: Why submit to a film festival?
If you've considered the objectives and feel that it's the right time and you've got the right film, then it's time to get submitting! In this installment of Video School's foray into film festivals we'll consider the following equally-Earth-shattering questions: Where should I submit? and How?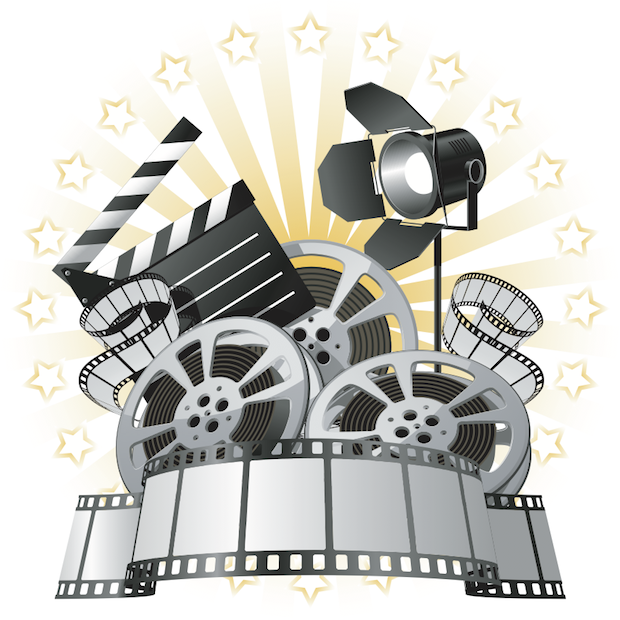 An image that perfectly represents the idea of film festivals, courtesy of Shutterstock
First of all, a great resource to use is Withoutabox. This handy web site represents more than 5,000 festivals all over the world. From finding the festival, to filling out submission form information, to paying the submission fee, to submitting your screeners, the entire submission process for most film festivals happens right there.
Finding the right festival(s)
With thousands of festivals out there, it can be daunting to narrow it down. Think about your film and your audience. You may not be ready for this level of festival yet, but to put things into perspective, Cannes is brimming with prestige, with lots of world premieres and European art-house films. Sundance is more focused on the indie scene and discovering fresh talent. The Toronto International Film Festival is known for Hollywood distribution deals and well-established filmmakers. The Venice Film Festival is the oldest international film festival in the world and draws a lot of high-profile European films, and, as it goes hand in hand with the Venice Biennale art exhibition, film and video art. These festivals, aside from Sundance, aren't particularly good for short films. There are, however, shorts-only festivals. Noteworthy shorts fests include Aspen Shortsfest, the Palm Springs International Shortsfest, and the Cleremont-Ferrand Inernational Short Film Festival. If you've created a short that you think is Oscar-worthy, make sure you submit to an Oscar contending festival. There are documentary-specific festivals, such as Silverdocs, Hot Docs, True/False and IDFA. Good festivals for animation include the Annecy International Animation Film Festival and the Ottowa International Animation Festival. There are also festivals for just comedies, horror films, and for any subculture or genre of film imaginable — LGBT, the environment, etc.
To get an idea of whether or not a festival is right for you, take a look at the lineup from the previous year. If the films are similar to yours in terms of content and quality, that's a great sign!
The rules and guidelines of the festivals themselves will inevitably inform your decision process. Be sure to read over them carefully before you submit. Some festivals require your film be a certain length, or others require that your film be a premiere.
If you're on a tight budget, another factor to consider is submission fees. Most festivals require a submission fee to cover the cost of backend logistics. In some cases you can request, and may be granted, a fee waiver, but in most cases you can count on spending between $20-$80 (usually around $25-40) to submit your film.
Submission forms, press kits, and screeners
Once you've finalized your list, it's time to submit! Most festivals ask for the same type of information in their applications. You'll need to write various lengths of summaries — a short, long, and perhaps medium synopsis, as well as a log line: the all-important one sentence summary slash attention-grabber to hook your audience. Here's an example logline written by our very own Mark:
"On a quest to fight robot dinosaurs and save the world from the Butterfly King, John is plagued by a rare disease that slowly turns him into a hot pretzel."
You may wish to include a press kit with your submission. Press kits can vary in terms of form and content, but they essentially provide background information on your film for members of the press for promotional purposes. It can include an in-depth synopsis, cast and crew bios, interesting anecdotes or a Q&A with the director, reviews of the film, and production stills. Create a nicely formatted PDF document of this information and viola! you've got a press kit. You may also want to include screenplays, trailers, promotional clips, posters, photos, and logos via your press kit or Withoutabox. A snazzy website can cover a lot of ground on this front as well.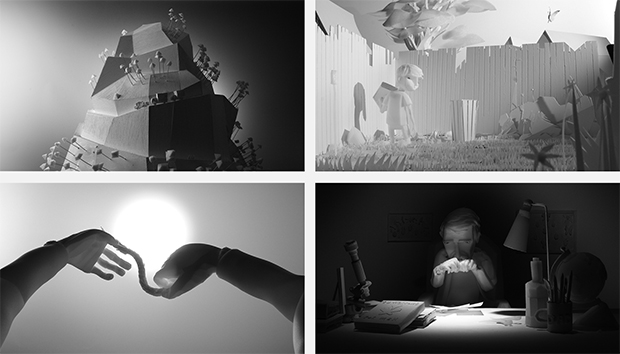 Your press kit may include production stills, like these from Mikey Please's THE EAGLEMAN STAG.
Once you've submitted all this information, you'll need to send off your film! They call these screeners. Most often film festivals will ask for DVDs. Make sure you format them correctly and mark them with the appropriate information requested by the festival. Some festivals, but not all, now accept links to online versions of your film, so you can send them a password protected Vimeo link, or an IMDb secure online screener.
Your screener is then shipped off to a remote ice fishing hut in Siberia where a man named Igor uses them as insulation for his home. Just kidding! They are sent to people called festival programmers, who spend hours, days, and months watching each and every film and choosing the final lineup. Don't believe us? Watch our pals over at the LES Film Festival for proof:
Sharing your film online
But of course, as a Community Manager of a super swell online video hosting platform, it would be most inexpedient of me to leave this meditation bereft of mention of online marketing and distribution! A lot can be said for sharing your video with the online community. In fact, a lot is said in this recent Video School lesson by guest professor Andrew Allen from Short of the Week. In it, he compares how his film was received in festivals versus online. I highly recommend reading it!
This is an exciting time for filmmaking. The internet has completely revolutionized the way we watch and share media, and it isn't done yet! Online platforms increasingly contribute to all five goals I have mentioned. Gaining exposure, networking, distributing, winning awards, and having the experience of sharing your work with others are certainly all things that have happened through releasing a video online. Not to mention, new online monetizing systems, such as… ahem… Pay-to-view and Tip Jar, offered by Vimeo Creator Services, are circumventing traditional distribution models, putting the control in the hands of the creator.
In the end, in most cases festivals and online distribution are not mutually exclusive. A good film can, and often does, have a successful festival run followed by, or in conjunction with, a viral online campaign. In fact, five of the six Sundance-selected short films currently online are hosted on Vimeo! Just make sure you get the most out of festivals before you release the film online, as some festivals (but not all!) don't accept a film if it's premiered online. Whether you go the festival route, the online route, or both, really depends upon your film and your position in your filmmaking career.
If you ask me, in the end your film should end up right here, on Vimeo! I promise our online community will greet it with open arms — with Likes, comments full of praise and constructive criticism, unicorn kisses, and virtual hugs.