Factory 25 is like a punk label that releases movies, curating the challenging, left-of-center sort of films that your mother didn't even know to warn you about. Within their archive, you'll find videos to satisfy all of your newly uncovered tastebuds, from lo-fi acerbic comedies to eccentric documentaries to tour films from indie music badasses like Bill Callahan and Jay Reatard — along with films that get reviews like, "One of the oddest movies to ever play the Tribeca Film Festival."
The brainchild behind this catalog of weird is one Matt Grady, a once disillusioned distributor underling, who went on to quit his day job, release films he felt were important and underrepresented, and become a self-made purveyor of DIY indie films. So when Vimeo launched our On Demand service almost three years ago, Matt was one one of the ideal candidates to use our open platform. He's releasing three of those sweet, weird, and wonderful movies this week, so I thought it'd be a perfect opportunity to catch up with him about selecting and releasing titles, shaking up the status quo, and bachelor parties. Hopefully it will give you a sense of being a small independent distributor, and how you too might be able to release and sell your own movies using Vimeo On Demand.
Photo via Theodore Collatos
Vimeo: How would you describe your distribution company Factory 25 to the uninitiated?
Matt: Factory 25 is an independent film distribution company launched in 2009 that releases conceptually provocative narratives and documentaries. I like to call the company more of a film/record label, which in my mind allows me to expand past conventional distribution methods. Factory 25's mission is to expose the world to under-the-radar films, music, and other curiosities through any means possible.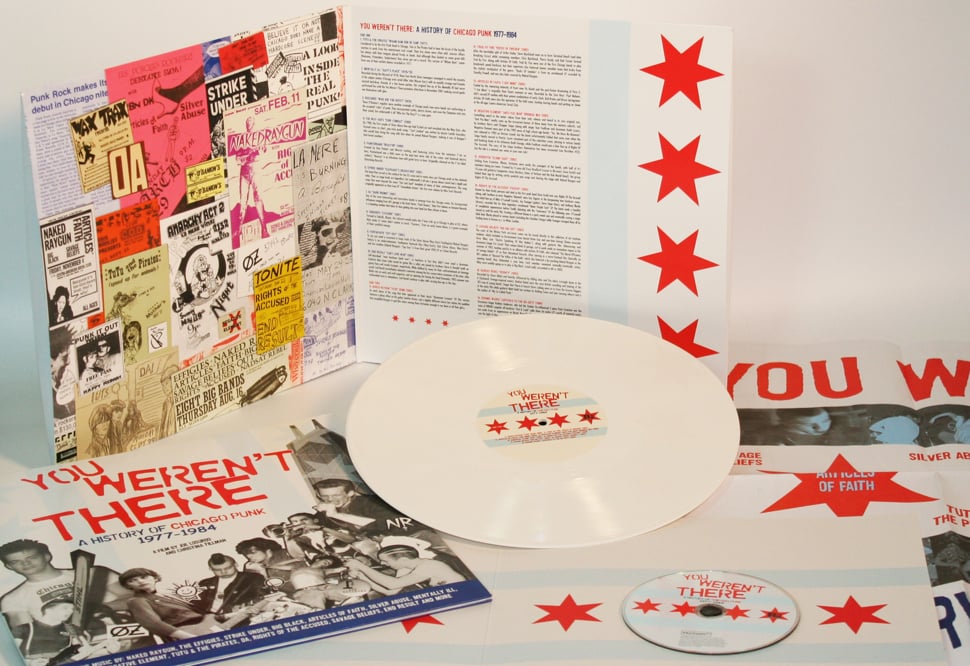 Photo via Matt Grady and Factory 25
You're essentially a one-man band (not counting interns), which allows you a lot of freedom in terms of choosing what projects you release. So is calling your company Factory 25 just a façade for you to release "Matt Grady's favorite movies" and pretend it's a brand, or are there other considerations?
Yes, Factory 25 is pretty much my personal art project disguised as a distribution company. I'm in a fairly unique situation in that I have the freedom to pick and choose what I like to release and have been fortunate to be able to release some of my favorite films of the past six years. The films that I really respond to and want to distribute are often the same ones that scare other distributors away. I'm able to take risks on amazing but conventionally noncommercial films because of low overhead mixed with a little insanity. I would love to have a commercial breakthrough, but I'm not willing to sacrifice the Factory 25 aesthetic to make that happen.
It sounds cliche, but I do believe that curation is key in the current state of media."
This week you're releasing three very acclaimed, but surprisingly different films on Vimeo On Demand, ranging from a low-key romance in Christmas, Again, to a moving portrait of an outsider artist in Almost There, and a chaotic, caustic vérité drama with Stinking Heaven. What is it about these films that screamed Factory 25, and can you explain the process of acquiring and distributing them?
All three films coming out this week have bold and unique visions. Each one makes you feel. They are not the watered down mediocrity that seems to be on most cinema screens or the current Netflix catalog.
I've known the director [Charles Poekel] for years as he worked on a documentary I released years ago called Fake It So Real, and I saw Christmas, Again after the Locarno premiere but before the Sundance premiere via a Vimeo link. I ended up talking with the films sales agent after Sundance and after negotiating for a while, I ended up acquiring the film jointly with Fandor (Fandor has exclusive subscription service (SVOD) rights for an initial window of time). I'm also working with Sundance Artist Services to help market and distribute the film. The film is very time sensitive [because it's] a Christmas film and kind of has an unofficial expiration date of January 1.
I met the producer of the film at the Sheffield Documentary Festival in England, [and] ended up seeing Almost There through a link a couple weeks later. The subject matter spoke to me but I was also excited to work with the producer and Kartemquin (the production company that made Hoop Dreams and many other amazing documentaries). I had a call with the filmmakers and could feel their continued passion for the project, and knew immediately that I wanted to work them. The film premiered last January and had a successful [award-winning] festival run, and we really wanted to get it out this year because we felt it had a chance to make some "best of" year-end lists. I'm also really excited to release a hardcover book with Peter Anton's art, [who is] the subject of the film.

I was aware of Stinking Heaven prior to its premiere at Rotterdam Film Festival and ended up watching the film via Vimeo a few weeks after the festival. I'm a fan of director Nathan Silver's work, and his first film Exit Elena is one of a [few] films I really wish I [had] released but didn't. Factory 25 again ended up jointly acquiring the film with Fandor [for their subscription service].
Film distribution is like the Wild West right now. I don't think anyone can tell what's going to happen next."
In the nichification of media, how do you think about the Factory 25 brand? Is there a sense of consistency to the types of films you select, and is that important to foster nowadays?
It sounds cliche, but I do believe that curation is key in the current state of media. I need to have some kind visceral reaction when watching the film. It can be the energy of punk rock or the dread and despair of a ninety minute journey down a muddy river with a coffin. My favorite films are often polarizing and that holds true for all [our] releases. On a panel at a recent festival, I was flattered when someone said that Factory 25 has established itself as a genre. I don't necessarily believe it is actually true, but it was the highest praise I could have ever received.
Vimeo believes curation is key. We have a whole department dedicated to it! So in "curating" your catalog, how do most films find their way onto your radar? Do you approach them directly or do you see them in a festival, on Vimeo screeners, or elsewhere?
Having a film at a festival is the best way to get the a film on my radar but I am most likely going to watch the film on Vimeo. A Vimeo link [with "Watch Later" enabled] is preferable over any other kind of digital screener as I watch films using my Apple TV and not on my computer.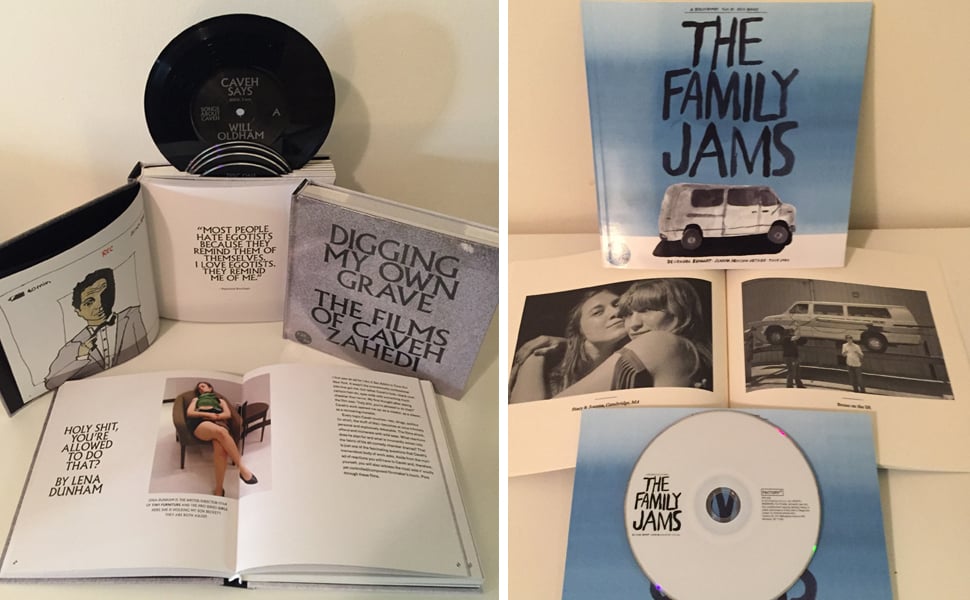 Photo via Matt Grady and Factory 25
How many films do you release per year? How did you come to that number?

Upon inception my goal was to release 10 films a year, and [we've] been pretty consistent at doing so. I also originally wanted to release 50% documentaries (with at least two music docs a year), but this has changed to more like 80% narrative films and only 20% docs just because I'm seeing bolder narratives that I want to release.
Is there a type of film you wouldn't release? Why? What did they ever do to you?
There are so many types of films I'm not going to release. I'm the worst person to go to see a big action film with. Explosions, car chases, and battle scenes exhaust me and usually put me to sleep. So, that's not happening. I'm not going to release a straightforward narrative just because the film's lead is a television star — there are plenty of distributors that do that. Factory 25 is likely not going to release any social issue documentary unless there is some kind of art element, not because I believe political films aren't important but [because] it just doesn't fit with the [our] catalog. While answering this question, I just realized that I also have pretty much avoided films with guns (only one of my films have a fired gun), murder, cheerleaders, robberies, bachelor parties, and explosions.
That should be your new tagline!
So when releasing your non-gun, murder, cheerleader, robbery, and explosion-based films, how do you determine what strategy is right? Do you have to knock down filmmaker's unrealistic expectations if you think their size/type of film won't succeed theatrically? Or has it ever been the opposite, where someone doesn't know what they have?
My goal is usually to have some kind of theatrical run in New York as well as other indie-friendly cities. Having a week in NYC is so important as it gives the film a perceived legitimacy through reviews and will push the film to the proper number of reviews to be counted on Rotten Tomatoes fresh meter, which currently has a huge influence on viewers' decisions to watch films. That said, there are films that I focus on the digital release, [if they] are not [theater-friendly] films.
Sometimes filmmakers expectations can be skewed by an amazing festival run. It's hard to play an indie film sometimes if the film was popular and played to sold out crowds at a festival. Theatrical bookers often think that the film's audience was tapped out in their city by the festival [run], and will pass on playing the film theatrically. It's a crazy thing to say and kind of a bummer but true.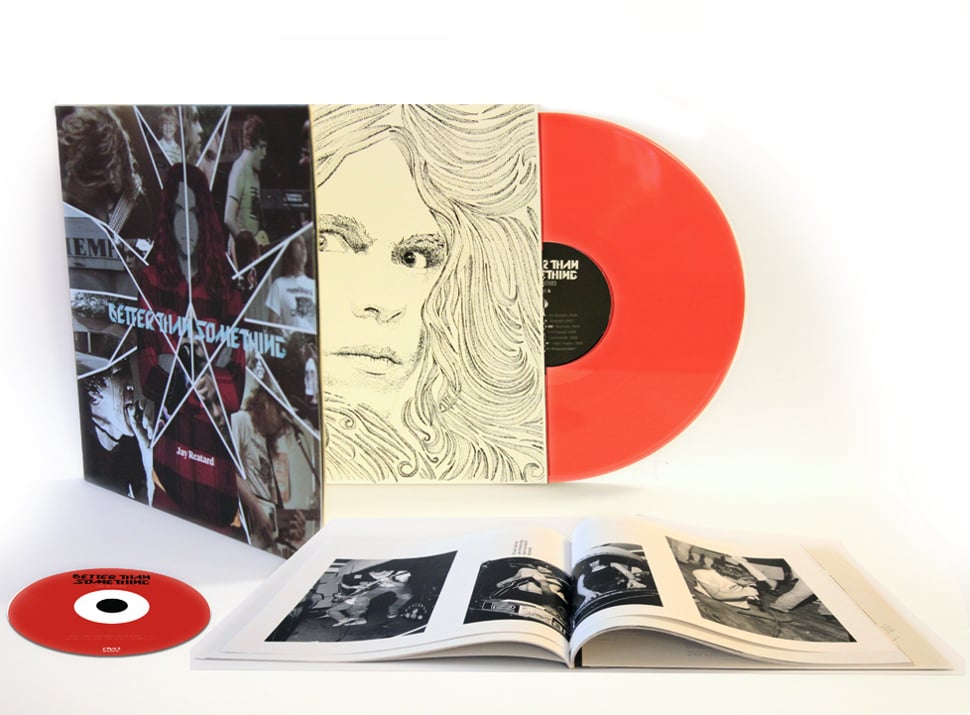 Photo via Matt Grady and Factory 25
Do you see any trends happening in distribution right now? Can you even guess what it's going to be like in five years, 10 years, 50 years?
Film distribution is like the Wild West right now. I don't think anyone can tell what's going to happen next. There are so many platforms popping up and some will end up being successful and others will fade away. I'm trying to treat the new platforms like indie record shops. I want to get a record in every shop, as you never know how many they might sell and every sale counts — but it also helps just to be on the shelves [so] people see the album, and [maybe] end up buying it somewhere else in the future. I think that holds true for films as well.
I don't think theaters are going away anytime soon, but having event screenings or filmmaker Q & A's really helps get people to go to theaters. People need a reason to go out, and often a movie has to be more than a movie to get the potential audience off the couch.
If someone could only watch one Factory 25 film what should it be?
Frownland encompasses everything Factory 25. It's [our] first film and the reason the label exists. The film blew me away and affected me like no other film and I felt like I had to distribute it. And there was no way the film distribution company I was working for was going to release it. So, I started my own company. The film is only available on DVD but hopefully [it] will be available digitally next year.
Photo via Matt Grady and Factory 25
Thanks for sharing your knowledge, Matt!
To see all the wonderful irreverence of Factory 25, visit their online film catalog. And if you're seeking further introductions to some industry greats, read up on our older posts.