When you put a video out into the world, you want to see how it's performing and how people are engaging with it. This kind of info helps you make even better videos in the future. And helping you make and share amazing videos is what we're all about. That's why we're pleased to announce that new Vimeo stats tools are officially here for all members, bursting with all-new insights for you and your videos.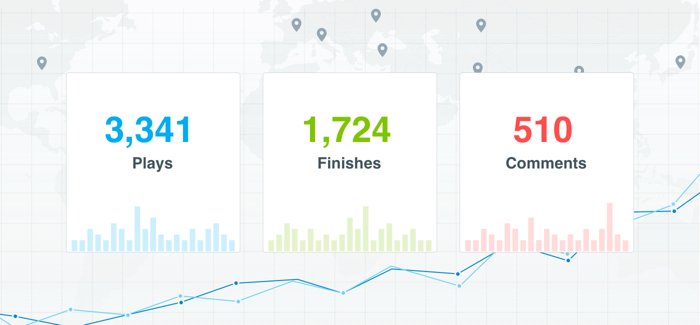 Now you can see how people are watching your videos, from what devices, and which parts they're most engaged with. And we've beautified the design a bit too, so it's easy on the eyes and easy to use. But before we dig into all the new info that's available, how do you find this magical number- and graph-filled place?
How it works
Go to vimeo.com/stats to see your analytics dashboard and view stats in aggregate, or simply click on the "See all video stats" link below an individual video — whatever you prefer. We're still backfilling older video stats for some members, but you can always toggle back to old stats to see all of your data.
What's new
With the analytics dashboards, all creators can see their stats at a glance, which overviews your loads, plays, finishes, likes, comments, most popular videos, and more.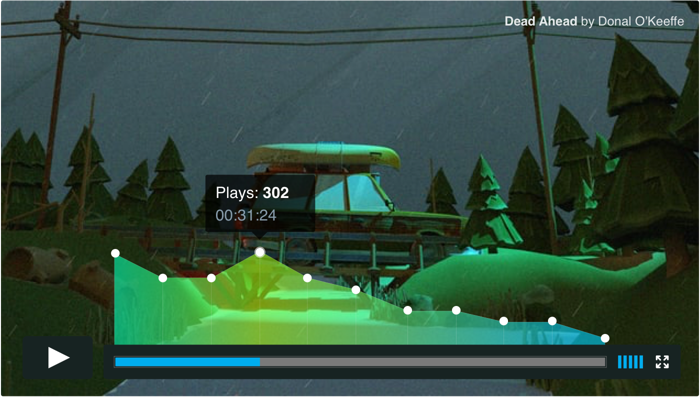 And Vimeo Plus and PRO members can drill down even deeper:
Learn who your viewers are: apply new filters to see where they're coming from and what devices they're watching them on — and sort by date, region, embed URL and more.


Track performance over time: dig into real-time data for daily, weekly, monthly, and yearly stats.


Customize your reports: get custom views to help you find and export the info you need in a snap. Sift through graphs, donut charts, and video heatmaps — and break it all down by location, device, and duration.


Vimeo PRO members enjoy the most insights of all, with robust new ways to measure engagement. You can seamlessly find out how people are watching your videos, which parts they like the most, and (gasp!) where they're dropping off.
Some of you may already be familiar with our new stats tools. We've been surreptitiously testing them in the wild, and making improvements along the way. If you have more feedback for us, please get in touch. We want to make sure the tools we're building are meeting our creators needs, and that you're as ecstatic about our new stats as we are.

Once you've got some insights, it's time to use them. We've produced lots of free lessons to help you optimize your videos for your audience; learn how to make a masterful trailer, market videos with other videos, successfully embed your videos all over the web, and more! Pair that filmmaking prowess with the power of our new stats tools, and you'll be rolling in video know-how.
<
p>Ready to make better videos? It all starts with digging into your stats.