Whether your first video was a cheap music video for your high school band or, y'know, Reservoir Dogs, people get their starts in all kinds of ways. Vimeo is filled with inspiring people whose video-making experiences run the gamut. To celebrate our incredible community, we talked with 13 Vimeo filmmakers about how they first began their careers.
So take a trip down memory lane alongside these creators — and get inspired to share your own artistic origin story with us! Simply post a pic on Instagram, tell us why you first fell in love with film, and use the tag #vimeofilmmaker. We may feature you on our channels and share your story with the world.
Ace Norton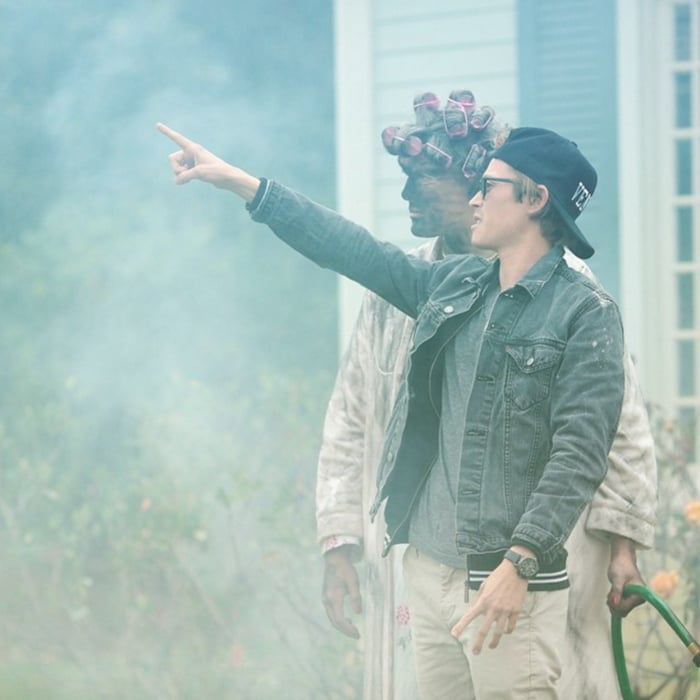 "When I was 12, I broke my tailbone jumping off a flight of stairs. For months, I couldn't do physical activities like soccer or skateboarding. So, after school, I'd borrow my father's 8mm camera, and I'd make little short films with my friends. They were ridiculous, but a training ground to goof around and make mistakes. Filmmaking was an excuse to play with my buddies and be imaginative. Now I'm doing exactly what I used to as a kid, just with bigger toys." – Ace Norton, uploading since 2011

Kate Herron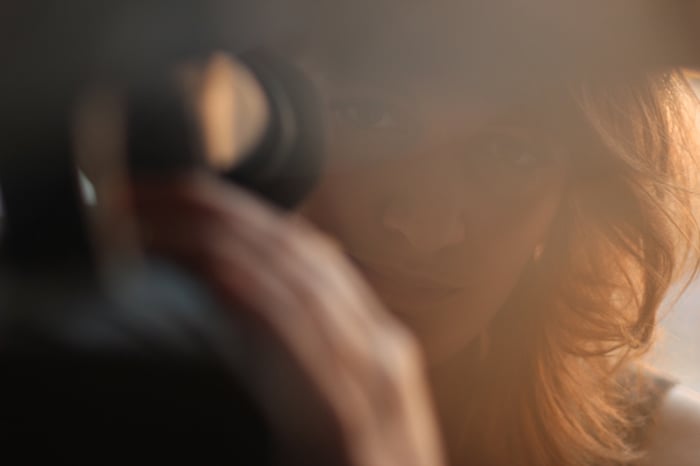 "I've always loved storytelling. Growing up, I wrote slightly dorky stories to make my friends laugh, but it wasn't until the end of high school that I got into filmmaking. I had some amazing teachers who saw that interest, and helped me realize it could be my job. They lent me films that I'd try to recreate with my friends. Then I went to the University for the Creative Arts at Farnham, where I studied film production. It was a fantastic training ground for working out how to put a film together. After graduating, when I was a waitress, I kept going up for competitions and not getting them. In the end, I figured that if I was going to be a director, I had to prove it. Rather than waiting for permission, I should just go out and make a film, which I did. And I haven't stopped since." – Kate Herron, uploading since 2011
Matty Brown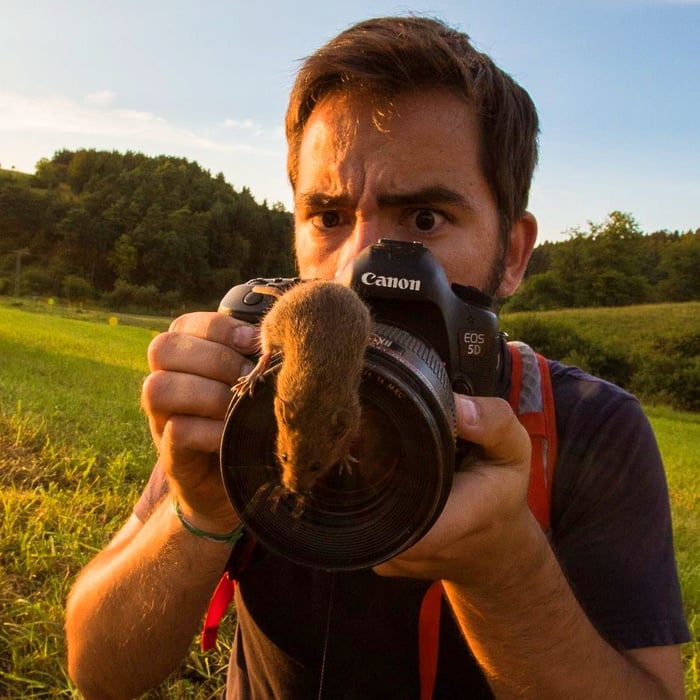 "An earthquake ripped through my world when I was five, literally. I was in so much awe at the sheer power of that event, it sent my mind spiraling down a rabbit hole of creativity and storytelling. I would stage freeway accidents and traffic jams with my Hot Wheels and pretend my eyes were the news helicopter flying high above, assessing the carnage. I didn't like the fleeting nature. I wanted to be able to relive it if I wanted, so I borrowed my mom's old 35mm picture camera and started taking pictures of my little stories.
"I'd flip through the photos after waiting for my mom to afford to develop them. In the summer, I'd play with my aunt's video camera all afternoon. I got my own little cheap camera and filmed everything I saw and edited little random videos. After massive amounts of trial and error, and getting creative with my cheap camera to make it stand up next to all the higher-end content online, I realized it wasn't about the equipment. It was about how you used it, and how you emotionally guide the viewer along and play with their heart and head." – Matty Brown, uploading since 2008
Brandon Li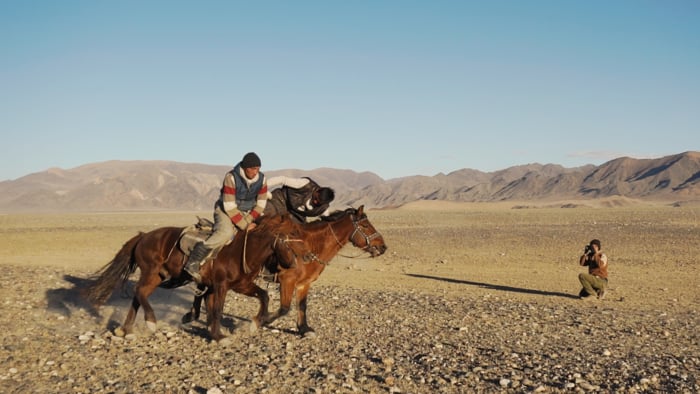 "As a kid, I was the only one who wanted to be a filmmaker, so I learned to do it myself — directing, editing, sometimes music. When I decided to be a nomad and create travel films, these skills became invaluable, as they allowed me to create entire projects, solo, during my travels. Now I do a lot of branded work, which necessitates a larger crew, so adapting to that environment and understanding the departments of filmmaking help me communicate with the crew more effectively." – Brandon Li, uploading since 2008
Allie Avital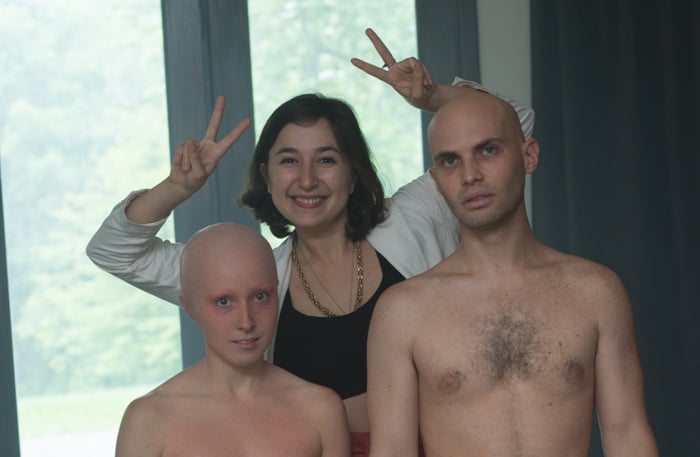 "I initially came into filmmaking through directing live performances and video art. Straight out of college, I would direct these large-scale performance pieces with musicians and singers and dancers. That eventually evolved into making music videos, when I realized that there was a career out there that combined my love of music and images. I started out by doing low-budget (or zero-budget) music videos for friends' bands, and built a portfolio that way." – Allie Avital, uploading since 2013
Caleb Babcock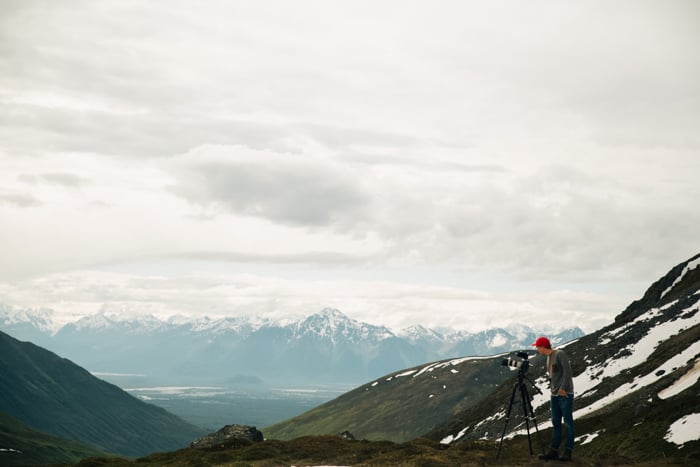 "When I was about 13, I would use my parents' video camera to shoot me and my friends skateboarding, and make edits with 30-day trials of random software. (Sorry for the viruses, Mom and Dad!) In 2009, I saw footage from a Canon 7D for the first time. I thought, 'Wow, I need one of those.' It looked like a Hollywood film and it was only around $2,000. A lot of money, still, but I eventually saved up and got one. My best friend Shawn got one, too, and we made a bunch of videos together. We've even kept our Vimeo channel name, Caleb & Shawn. People started paying me little bits of money to do video work, and I started meeting and learning from people who were in the industry. It was awesome.
"For a couple years I shot weddings, which was great, but eventually it didn't feel like it was for me. I made a couple videos that got the Staff Pick on Vimeo, which made a big impact on my career. Fast forward to 2016, and I'm still making videos for fun, but also getting professional client work. I feel very lucky to be where I am." – Caleb Babcock, uploading since 2010
Jordan Bruner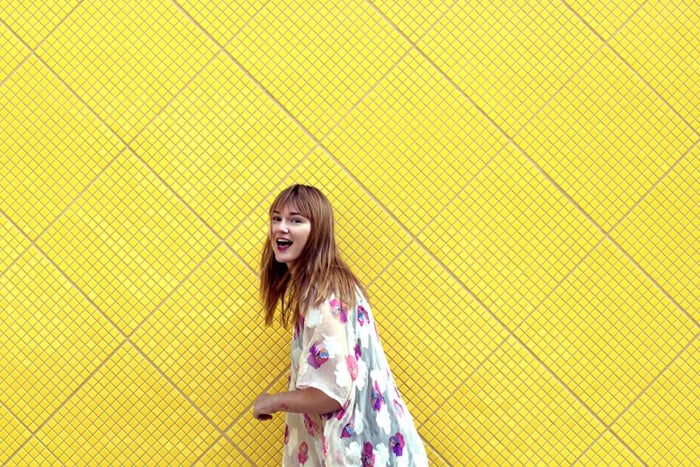 "My mom gave me a video camera on my 12th birthday, and my friends and I started making movies together. In high school, I was super fortunate that I was able to attend arts school year round. I made my first animations while I was studying at Virginia Commonwealth University. After a brief stint waiting tables at a vegan Chinese restaurant in Richmond, I made my move to NYC with the money I had saved. One of my first jobs was working for one of my favorite artists and stop-motion animators, Martha Colburn. For my first few years in New York, I worked on a lot of documentary and music video projects. Recently, I've been directing and working on more commercial projects, and I'm currently developing an animated series." – Jordan Bruner, uploading since 2010
Paul Briganti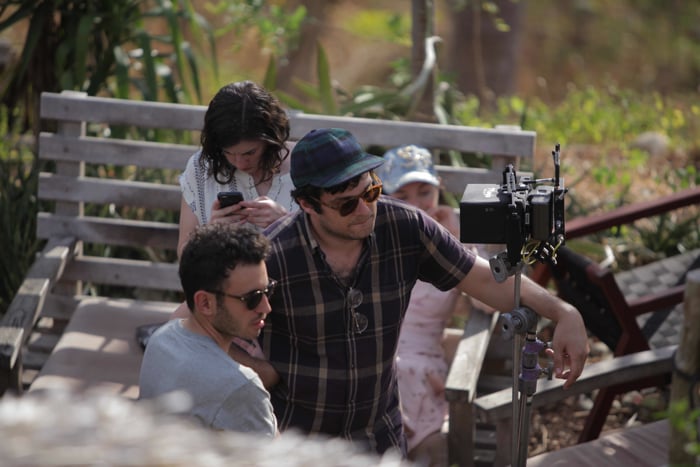 "My generation came just before the online video boom, so kids were able to make cheap videos and edit them, but didn't really have a convenient place to distribute them. So, my friends and I made (bad) films in high school and just showed them to friends, teachers, basically anyone who would watch it. After a year mistakenly spent at a Catholic liberal arts college, I transferred to the School of Visual Arts, which I attended for two years. I started off wanting to be an editor, since that was my favorite part of the process. But after a few years I learned that I really loved writing and directing, and editing was actually an aspect of the directing process that I loved. So I transitioned from editor to filmmaker." – Paul Briganti, uploading since 2007
Mac Premo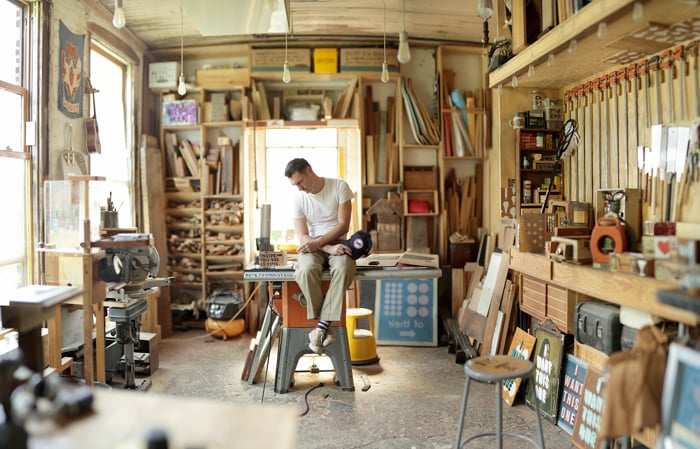 "I studied illustration and animation at art school. The animation style I developed kind of got my foot in the door after school, affording me the opportunity to begin working with a small creative and production company called The Farm. They took me seriously at a young age, and my opportunities expanded beyond animation, into mixing live-action into productions. After a few years, I got kind of disillusioned and became a carpenter. For a while, the satisfaction of seeing the actual physicality of what I made sufficed, but what I really noticed, looking back at that time, was the continual presence of making art — whether directing or practicing carpentry.
Regardless of whether my work sold or not, I found that the integrity I was searching for was fulfilled by making art. So, after relieving commercial filmmaking the expectation of satisfying my artistic ambition, I discovered that I really missed making commercials and films. I started making short films. I also made some phone calls, spent five years busting my ass to reintroduce myself to the film world, and now here I am. Overnight success." – Mac Premo, uploading since 2010

Janssen Powers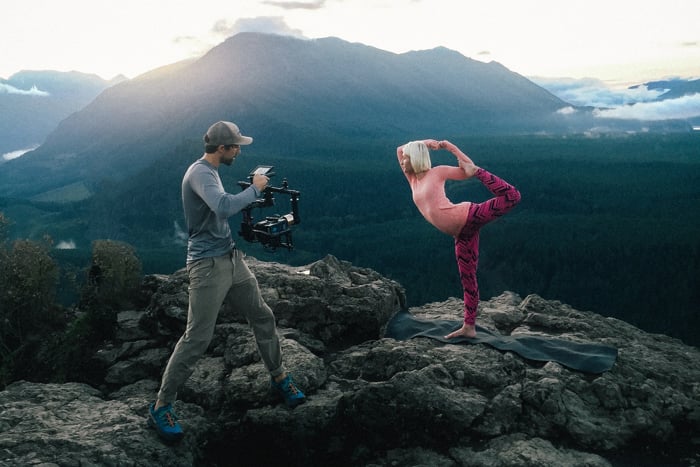 "For me, things seem to have grown organically and in a very linear progression. I was playing in a band and recording music, and the process behind writing and recording music ended up being very similar to shooting and editing videos. I never attended a formal film school, but instead consumed as much online videos as possible and said yes to literally every job I was offered. I shot a TON of weddings for the first few years, which led to my first few non-profit documentary jobs, which eventually led to commercial and branded work." – Janssen Powers, uploading since 2011
New Media LTD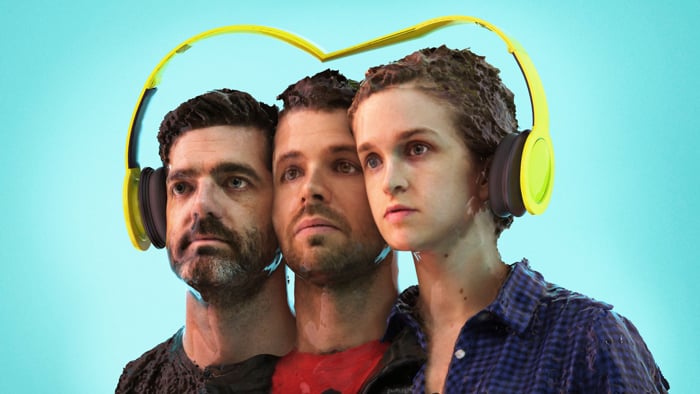 "We each came into filmmaking from slightly different paths, but have been working as a trio for a little over a year now. We come from different parts of production, which is very handy when executing a project. In the last year, I think we've done a good job of supporting and encouraging each other to take bigger risks in writing and storytelling. It's daunting when putting your ideas out there no matter what, but amazing to have two other people cheering you on and being like, "That's a weird idea! Go further!" – Mike Anderson, Abigail Horton, and Ryan Dickie, New Media LTD, uploading since 2016
Bianca Giaver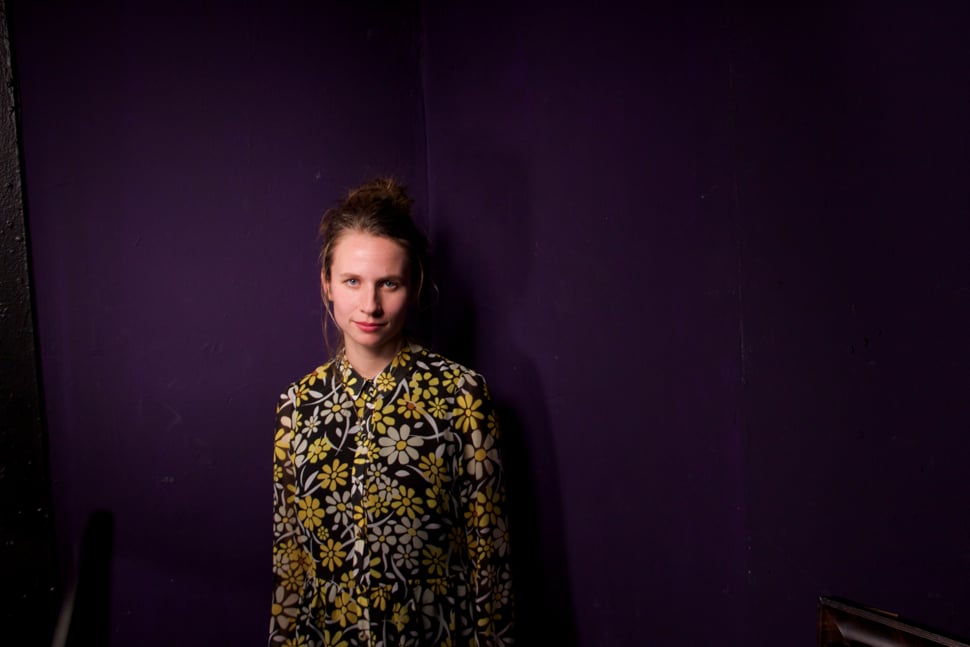 "My boyfriend in college loved film, and he suggested I take a film class. Filmmaking seemed like a headache to me, but I was in love so I tried it. I was already making radio stories, so film seemed like another storytelling medium that I could try. I wouldn't say I love filmmaking; it's often very frustrating. But I want to express myself, and I was always pretty hopeless at drawing, or visual arts — even music. Being able to capture the real world though audio, photography, and film seemed like the quickest route to expression. I do think daily about being a public defender or a doctor. Being an artist is a terrifying career choice. It must be related to my childhood or something, I have no idea. However, I'm trying to trust the instincts of my younger self, who chose storytelling at every fork in the road. – Bianca Giaver, uploading since 2011
Kelly Jeffrey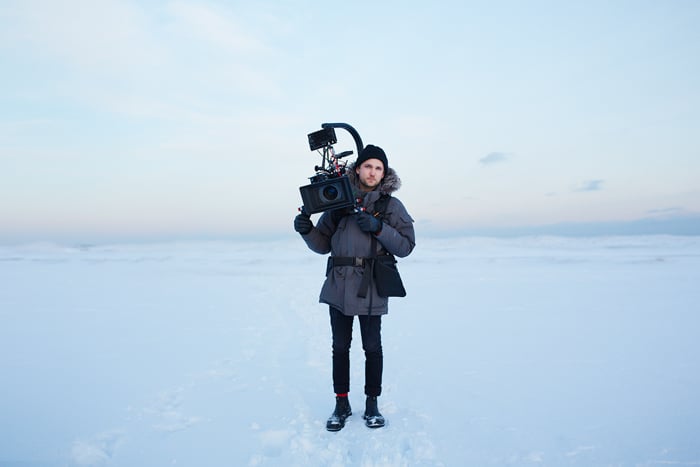 "My dad is a cinematographer, so I've been exposed to the film industry for as long as I can remember. I grew up experiencing both the positive and negative effects of this strange turbulent world. In my parents basement, there is a wall of photos that my dad has taken throughout the years, from all over the world. I spent a lot of time looking at that wall. I think it was the desire for that mix of adventure and storytelling that really compelled me to get into film." – Kelly Jeffrey, uploading since 2014
A lot of pros start when they're kids. But aren't we all kids? We still have our kid brains. We're still apt to cry, dance, or play with ideas we don't understand. That curiosity and wild-eyed wonder never goes away. So let loose, find a thing with a lens, and shoot what you've got.
Of course, we'll be here to help along the way:
Vimeo Video School for quick, comprehensive lessons, equipment guides, and more

Share the Screen for inspiring interviews and stories about women in the film industry

Our Staff Picks channel to watch the freshest videos in the world to inspire your next idea
Keep your eyes locked on our blog for more #vimeofilmmaker advice from our community.